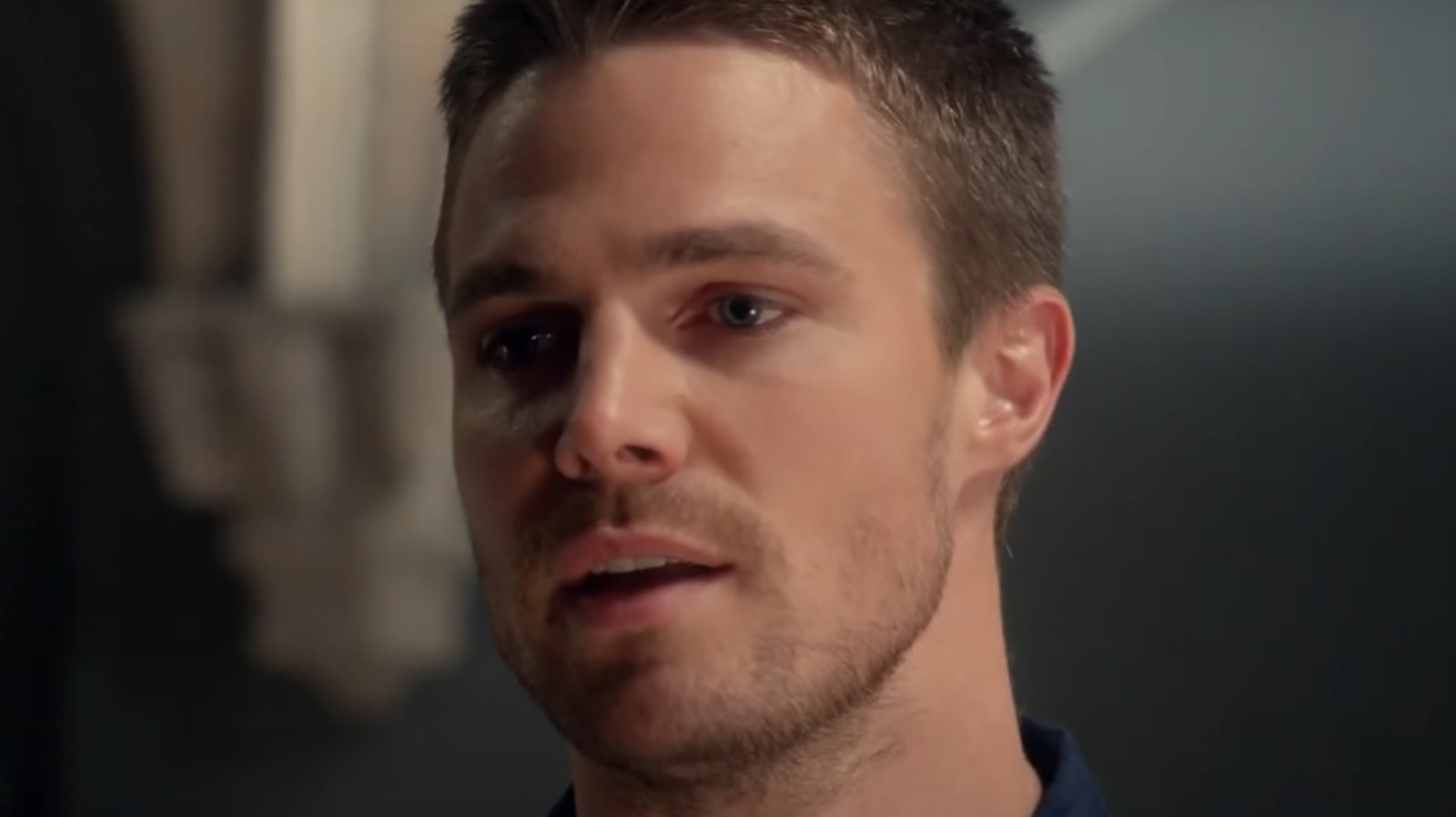 On the Arrowverse subreddit, u/BoiledSwift polled fans about their favorite crossover in the history of the shows' shared universe. Of the six options given, "Crisis on Earth-X" received by far the most support at 47% of the total votes – nearly double that of second-place option "Crisis on Infinite Earths" – and the reasons why they make sense.
Crisis on Earth-X stitched together narratives from the four Arrowverse shows of 2017: Arrow, The Flash, DC's Legends of Tomorrow, and Supergirl. Its story consists of four episodes, beginning with the marriage of Barry Allen and Iris West, ending abruptly with the arrival of residents of Earth-X. Earth-X is a parallel world where the Third Reich won World War II and has ruled the planet with an iron fist ever since. Unfortunately, they have also recruited their earth's superheroes to fight for them, which they bring with them to our earth.
The crossover allowed for some epic battles between the central heroes and their alternate universe selves. Supergirl (Melissa Benoist) battles Overgirl and Arrow (Stephen Amell) battles Dark Arrow, and several other non-superhero characters clash with their Earth-X doppelgangers. The episode also paved the way for the introduction of lesser-known heroes The Ray (Russell Tovey) and Vixen (Maisie Richardson-Sellers) into Arrowverse.
In the Reddit thread, u/XaveirRDE ran their vote and summarized the crossover by saying, "It told the most complete and satisfying story… it had great fights and great guests… and it started with Melissa Benoist singing Running Home For." you… It's just amazing." Given the landslide win for Crisis on Earth-X in the poll, other Arrowverse fans clearly agreed.