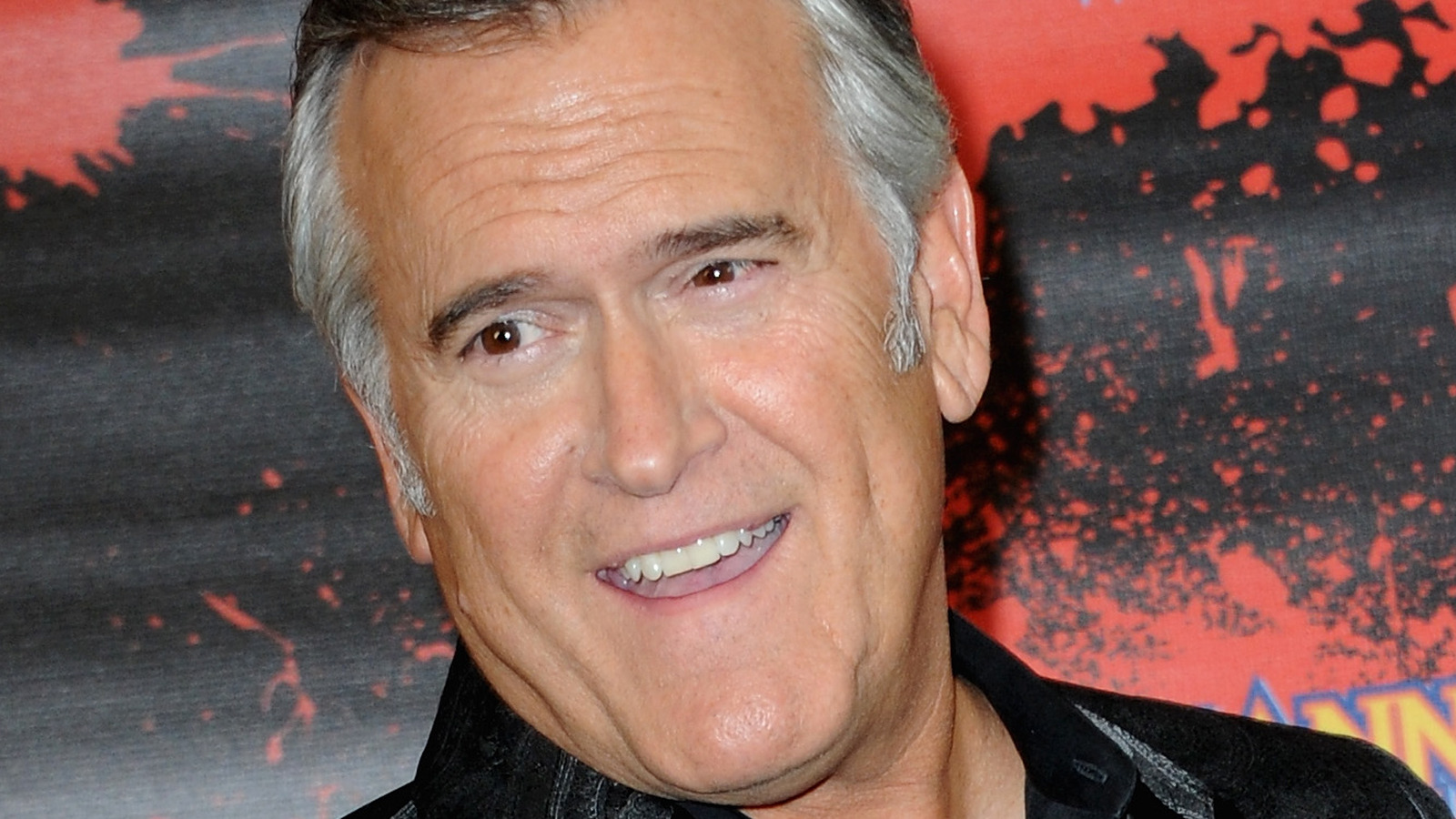 In a May interview with The Hollywood Reporter, Bruce Campbell revealed that when it comes to a cameo in a Sam Raimi film, his number one request is that his character be important to the plot. "You know, the only criterion I'll ever need is character has to be the deciding factor," he told THR. Considering the cameos Campbell has made in Raimi's films over the years, it's remarkable that the actor's edict is fulfilled by each one. It's hard to deny that each of its characters drives the story forward…well, except for that barely visible Wedding Shemp.
There's another rule Campbell has for his cameos. He shared, "The other criteria is honestly the only reason to be in these films and that is to bother the star. If you watch all the Spider-Man movies, that's all I'm here for [mess] with the lead man." He also has a magnanimous view of Pizza Poppa's behavior. And maybe that's how I saved his life. Those 45 seconds, maybe I saved someone else's life, maybe I thwarted a conspiracy."
Think of it as passing on a beautiful, consistently maintained tradition within the Raimi-Campbell friendship. As Den of Geek reports, the director has been testing his friend for a long time, including poking at Campbell's (unknown to Raimi and Campbell at the time) broken ankle while filming The Evil Dead. The resulting injury left Campbell with a permanent limp.
Raimi's take on the process is a little less complicated. "I call Bruce and say, 'Hey baby.' And he says, 'What now?' And I say, 'I've got another movie for you now.' And he's like, 'When does it start?'" he told ABC News in early May of the man he describes as "my long-lost brother, partner, steadfast collaborator, friend."