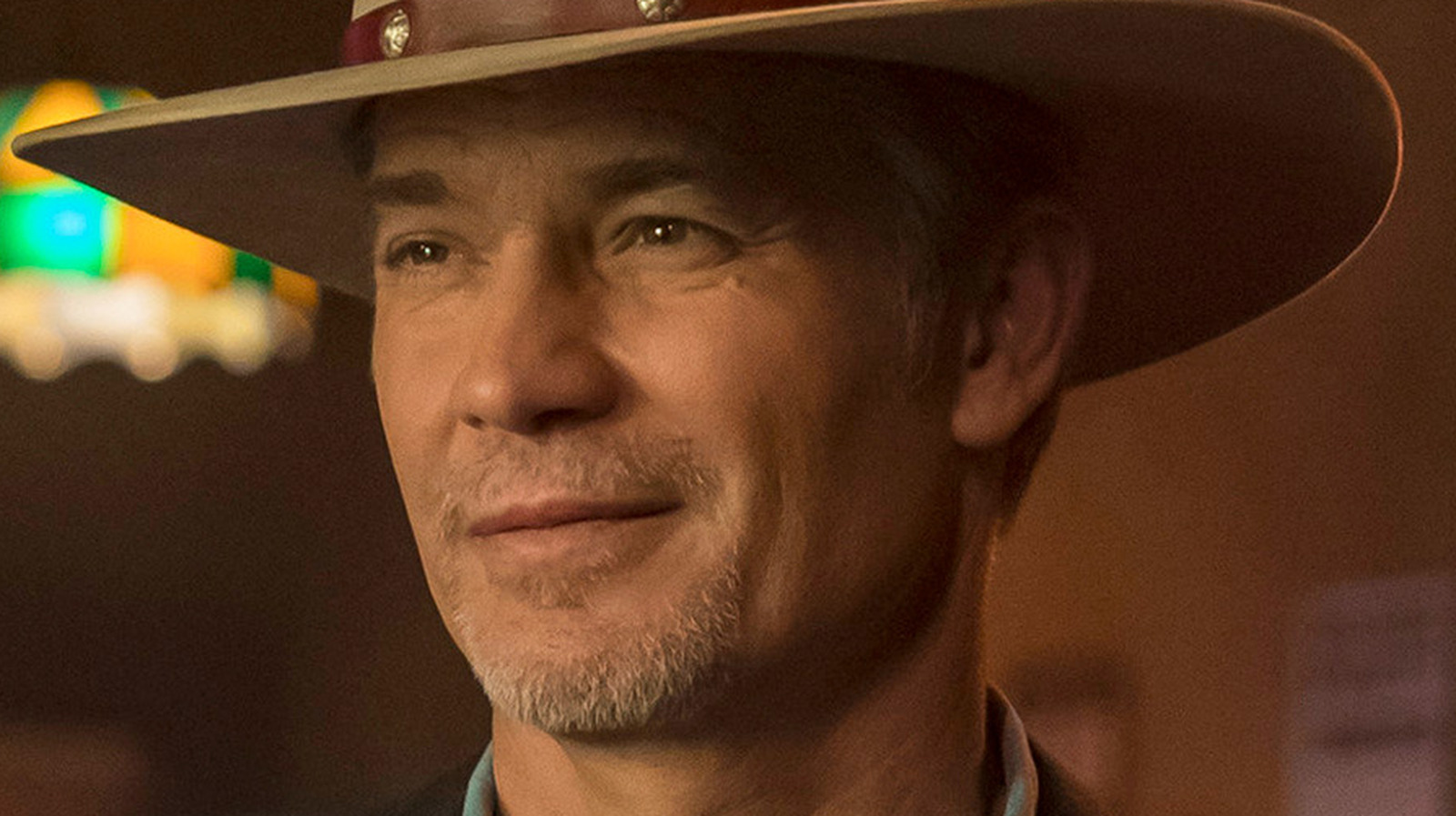 During their Entertainment Weekly interview, Justified: City Primeval showrunners Dave Andron and Michael Dinner revealed that numerous studios had toyed with the idea of ​​adapting Elmore Leonard's City Primeval novel over the years. "A lot of people wanted to do this book before," Dinner said. "It was almost over [Sam] Peckinpah years ago as a film, and [Quentin] Tarantino wanted to make a movie out of it and a lot of people wanted to play with it on TV, streaming or cable."
Not only did Tarantino nearly add a City Primeval movie to his legendary 10 films, but he's also a major reason Andron and Dinner decided to continue Justified. In the interview, Dinner reflected on how one day she received a call from Timothy Olyphant, who was with Tarantino on the set of Once Upon a Time… in Hollywood. Olyphant said the two discussed the novel and agreed it would make a great continuation of the series. Leonard's son had previously approached the duo about adapting the book, so both Andron and Dinner were immediately interested in the project when Olyphant reached out.
Interestingly, Deadline reported earlier this year that Tarantino was in talks to direct an episode or two of Justified: City Primeval. However, sources told Screen Magazine that those talks never materialized and the miniseries would continue without Tarantino.