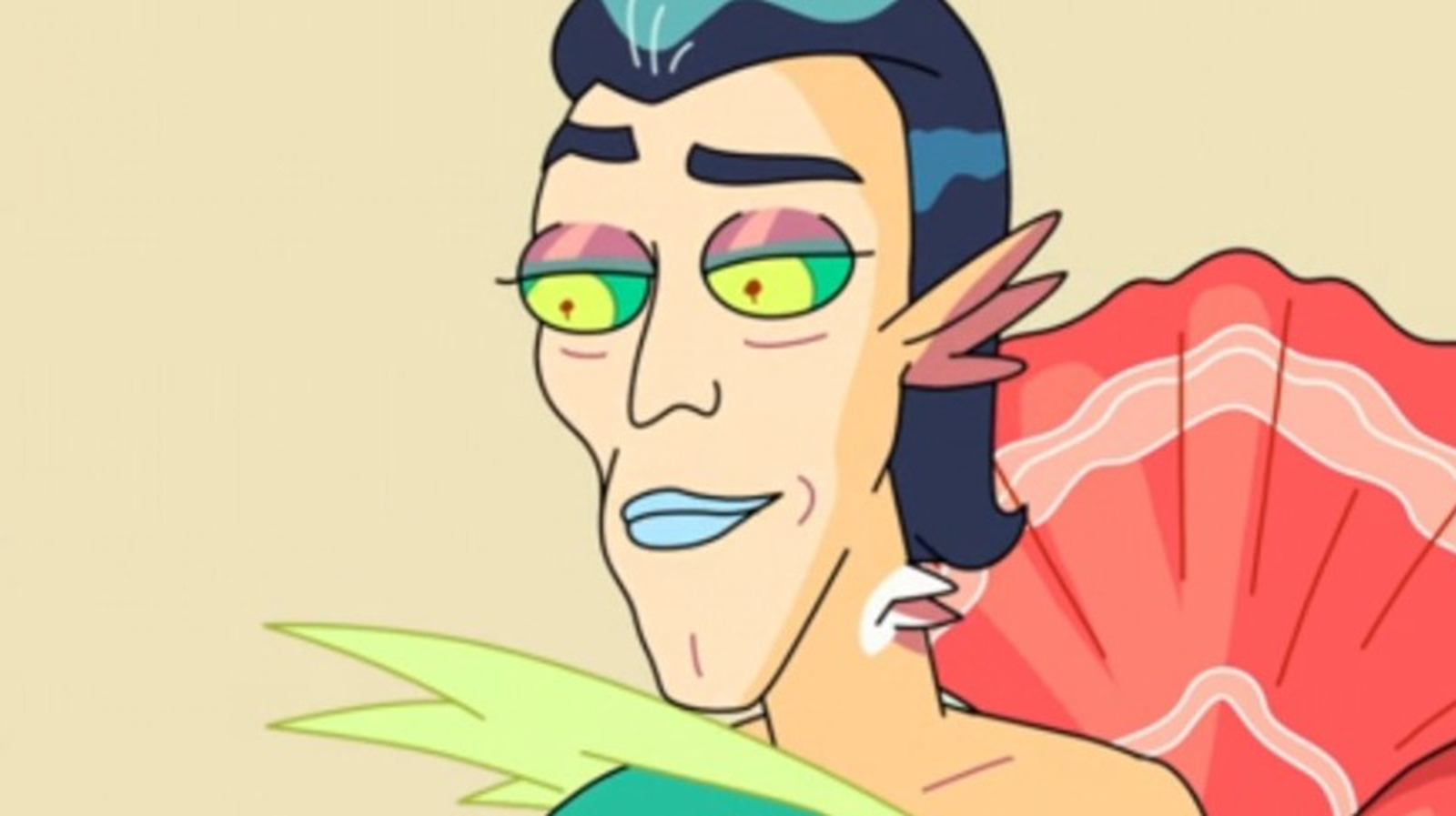 In an interview with Variety in which Dan Harmon discussed the series' 2022 Emmy submission for the season five episode "Mort Dinner Rick Andre," Harmon shared where the character of Mr. Nimbus is from.
"Growing up, I was always so confused about caring about underwater pop culture characters like Aquaman or Prince Namor," Harmon explained. "I always felt like it was almost like Christian rock as they were trying to sell 10-year-old kids something that was inherently uncool in the form of underwater ness." Mr. Nimbus was because of that sentiment silly and overly dramatic, but also needed to bring something powerful to the show; he's someone who can kick Rick's ass any day of the week.
While Justin Roiland is better known to fans as the voice of Rick Sanchez and his young grandson Morty, Harmon speaks himself sometimes, just not as much. The opportunity for Harmon to voice Mr. Nimbus arose from the fact that Harmon continued to make his impressions of the character after Jeff Loveness wrote the episode draft, due to Harmon's annoyance with these underwater characters.
Audiences can be thankful that Harmon held on to his hate, as the show wouldn't be quite the same without the effortless Mr. Nimbus, who always makes things happen. It's also interesting that the character's relationship with Rick goes deep enough that he knows about Rick's wife Diane, a fact that has contributed to many bizarre and wacky theories.
We're sure to see more of Mr. Nimbus in future episodes.