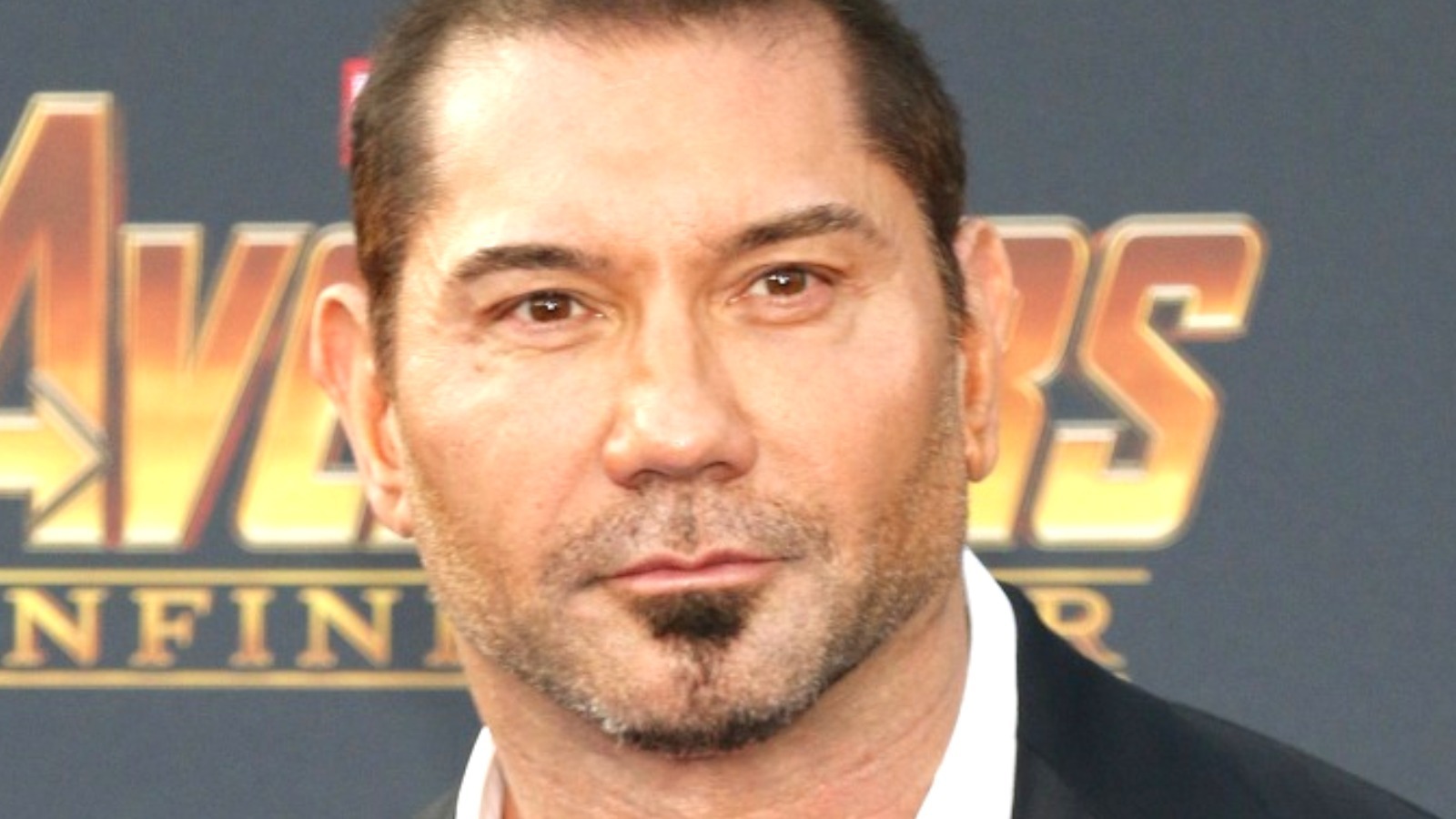 In a recent post on Instagram, Dave Bautista shared a photo of himself, most of the Guardians cast and director James Gunn sitting together on a couch. Although the photo is mostly context-free, the six people photographed laugh with delight.
The caption for the post was particularly hard for fans to swallow. "I haven't found the words yet," Bautista wrote in a post accompanied by the hashtags #GoodbyeDrax, #DreamChaser and #DreamMachine. "It ended so suddenly and I was on to my next film before I could process it all. The end of a journey that changed my life." Responses to the post included an abundance of heart emojis from @jamesgunn, @karengillan and @pom.klementieff. Additionally, @zoesaldana shared two heart emojis and wrote, "You guys rock!"
Comments from fans were equally heartfelt, with many expressing appreciation for the actor's work in the franchise. "Grateful you landed this role and so happy it opened so many doors for you to showcase your immense talent," wrote @derek_langston. "I love you man."
Other comments seemed to indicate that some fans are hoping for more Drax in other MCU productions. @phronco wrote, "We need a Drax spinoff!" Similarly, @lioneljayt85 shared, "No more Drax? Man… you better be in the next big 'Avengers' movie! Even as a short cameo."
Guardians of the Galaxy Vol. 3 will mark Bautista's seventh appearance in the MCU, following his upcoming appearances in Thor: Love and Thunder and The Guardians of the Galaxy Holiday Special. In the years since he first took on the role of Drax the Destroyer, Bautista has also appeared in everything from 2015's 'Spectre' and 2017's 'Blade Runner 2049' to 'Army of the Dead" from 2021 and "Dune" from 2021.