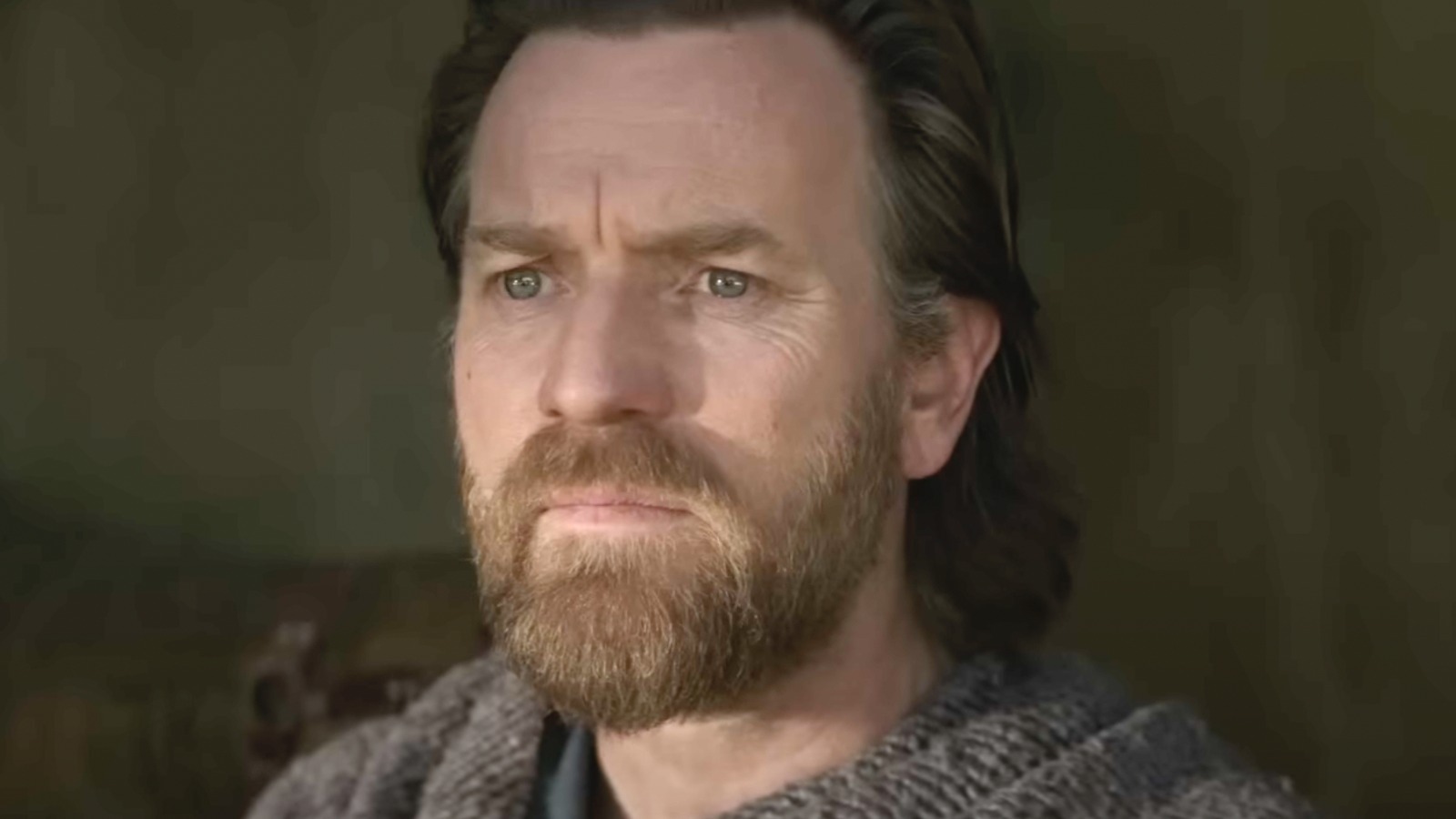 Similar to the series' debut teaser, the second trailer for Obi-Wan Kenobi focuses heavily on the galactic hunt, leading to the series' titular Jedi crossing paths with a cast of dangerous Imperial Inquisitors. That's why the Third Sister (Moses Ingram) near the 1 minute mark of the latest "Kenobi" trailer says, "I want every lowlife and bounty hunter to squeeze it." The voiceover line is from Accompanied by footage of Ewan McGregor's Obi-Wan fending off a variety of different threats, including a bounty hunter robot that looks surprisingly familiar to Star Wars fans.
In particular, certain "Star Wars" fans believe that the bounty hunter in question could be none other than 4-LOM. While the name may not be familiar to casual Star Wars viewers, 4-LOM is a character that has been known to die-hard fans for decades. That's because 4-LOM is one of the bounty hunters who makes a brief appearance in Star Wars: Episode V The Empire Strikes Back when Darth Vader put a bounty on his head for the capture of Han Solo (Harrison Ford). In the decades since this film's release, 4-LOM's backstory and personality has been completed and explored in various Star Wars titles, including the non-canon short stories Tales of the Bounty Hunters.
As of this writing, whether or not the droid in the Obi-Wan Kenobi trailer is actually 4-LOM has yet to be confirmed. However, the droid looks a lot like the legendary Star Wars bounty hunter, which means 4-LOM could actually have a surprising role in Obi-Wan Kenobi. Luckily, fans will find out if that's the case when Kenobi premieres on Disney+ on Friday, May 27.