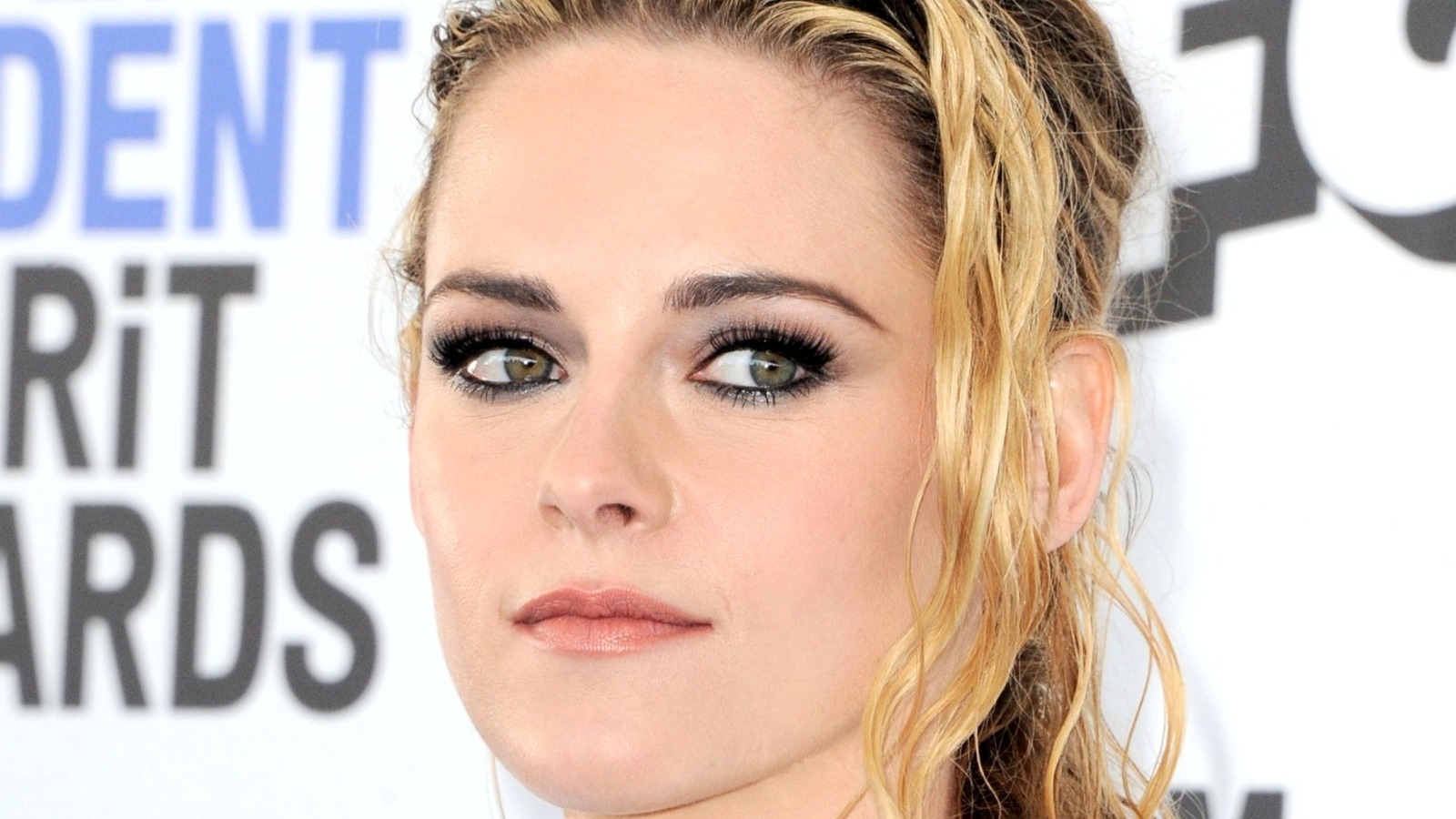 In 2010, Kristen Stewart appeared as vocalist and guitarist Joan Jett in The Runaways, a biopic that told the story of the all-female rock band of the same name. The film is based in part on lead singer Cherie Currie's autobiography, Neon Angel: A Memoir of a Runaway. While the biopic, which shows the band forming and eventually disbanding, doesn't reinvent the wheel, it did allow Stewart to step into a confident and empowering role early in her career.
In a recent SiriusXM Q&A, Jett openly praised Stewart for following in her footsteps, telling her, "I was very impressed with your work ethic, how hard you tried to get into me," she said. "It's the little things that other people might not notice, but Kristen picked them up," the musician continued, addressing the panel. Stewart responded to the accomplished rock star's comments by saying that being able to play Jett was an important experience as an actress.
During the film's musical sequences, it is invigorating to see the panache and bravery Stewart exudes as Jett. While Stewart can match Jett's energy on stage, she shines in her most intimate moments with Currie (Dakota Fanning). Like "JT LeRoy," Stewart managed to play two different versions of her character, both on and off the stage. She effortlessly slides back and forth between a confident and vulnerable Jett while effectively portraying one of the most compelling and vulnerable musicians to grace the silver screen.
"The Runaways" was a pivotal moment in Stewart's career. The star could easily have been typecast in roles similar to Bella Swan, but instead opted for the bold and challenging character of Jett. Performing as a rock star is one of the few roles on Stewart's resume where she plays an outspoken and assertive persona, making it one of her best performances to date.