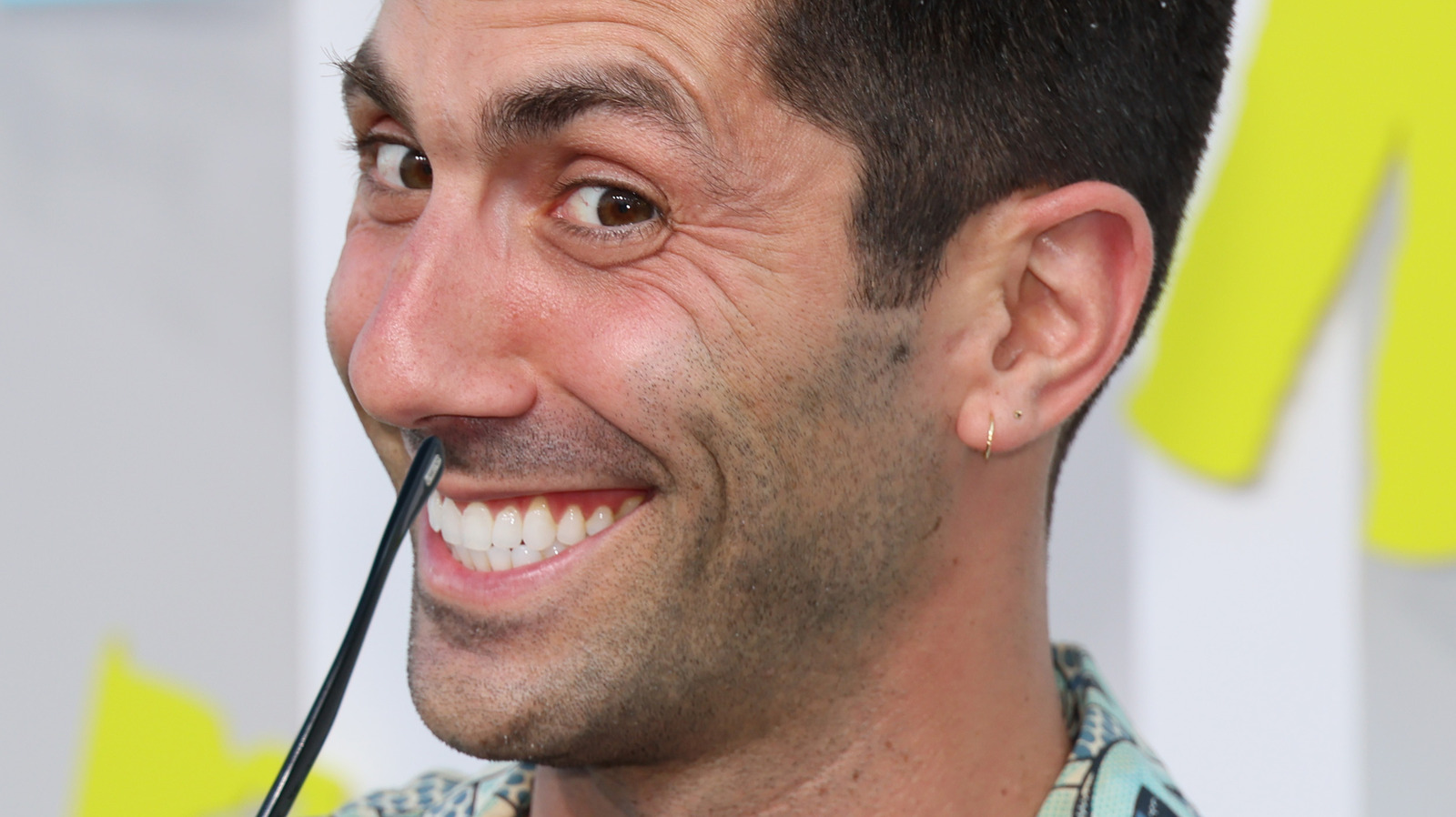 At the end of the 2019 episode of "Catfish," Nev Schulman and Kamie Crawford call Mathan Cephas to find out how he's doing after the Leah Lund debacle. He tells them that he hasn't tried to contact them and is currently talking to a new girl who is getting serious.
However, according to a picture snapped by a quick-thinking social media investigator, they appear to be did meet in person after their time at MTV. Catfish viewer Jasmine Jones snapped a screenshot of Cephas' old Instagram page, where he posted a photo of himself and Lund. He captioned it, "Never give up on your friends."
Shortly after the screenshot was taken, Cephas apparently deleted the post… but not before it could make the rounds around the internet, including on Reddit. Some fans, like u/_TheQuietOne01, expressed their surprise: "Whaaa?!! That's crazy lol." U/jailbirddie added, "This episode was different!"
Although Cephas has finally achieved his goal of meeting Lund after so many years, it doesn't seem like an offline relationship will continue. His current Instagram page is full of his modeling photos and Lund is nowhere to be found. Her ever-growing record could be to blame. Since October 2021, she has been arrested multiple times for identity theft, possession of stolen property and more, according to the Snohomish County Sheriff's Office Corrections Bureau prisoner investigation.
Still, some eagle-eyed "Catfish" viewers don't feel too bad for Cephas. On Reddit, u/babeyribs pointed out that even while Cephas is sending his heartfelt farewell text to Lund, the recognizable flame warning of a new Tinder notification can be seen at the top of his screen.