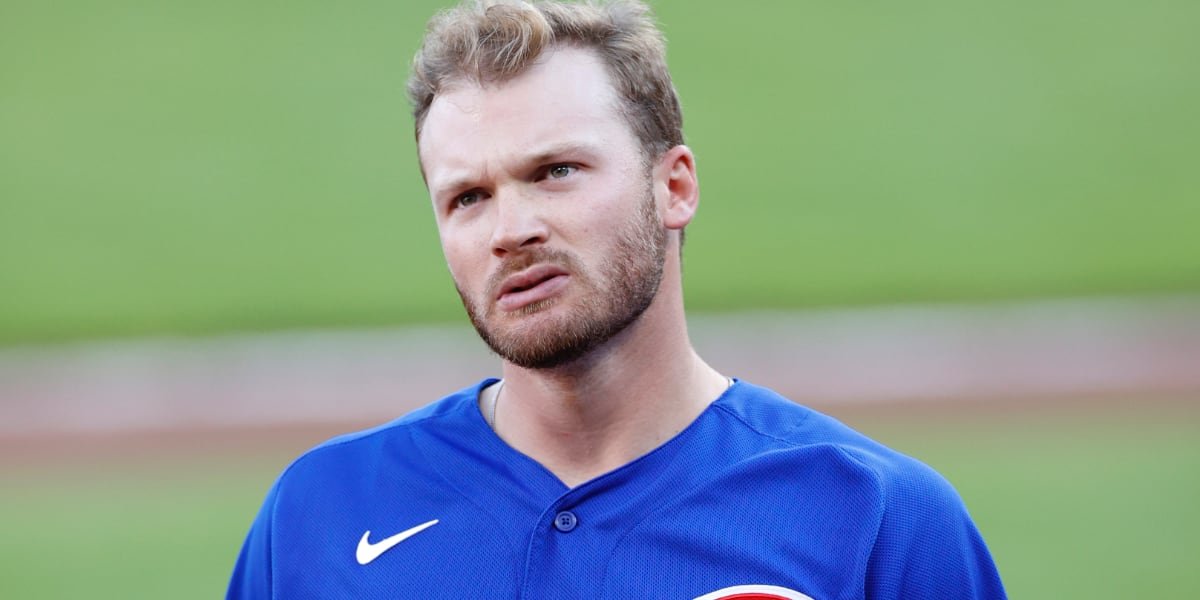 While the latest Cubes mailbag at The Athletic isn't necessarily full of rumours, Sahadev Sharma hits on so many of the big issues you'll want to discuss. Here is just a small excerpt from the end:
Very few fans will want to commend a GM for spending responsibly. No one owned would lose sleep over their finances if this team had a payroll of over $230 million every year. The Cubes must be able to consistently bring out a competitive product. There are reasons a reset was necessary, but fans shouldn't have to wait much longer. This season has already strayed too far off the rails; a repeat in 2023 would be absolutely unacceptable.

And yes, there are bad contracts. They are found throughout the league. But was impersonating Jon Lester a bad move? Wouldn't Bryce Harper and his MVP trophy go well with the Cubes? Wouldn't it have been nice if the Cubes had been swapped for Mookie Betts and lengthened? Would it be irresponsible of them to be aggressive this offseason and try to add someone like Carlos Correa, Xander Bogaerts or Trea Turner?
In addition to Harper and Betts, two recently available young superstars who were passed over by the Cubs, I add to Sharma's point Manny Machado and Nolan Arenado, both of whom are in the MVP race this season. The Cubes made no serious effort to engage with any of these four players, but each of them could have helped smooth that transition and propel the Cubes into the future. Instead, they are reset. Or remodeled. However.
Hopefully they don't make the same mistake again this offseason with younger starts like Correa (27), Bogaerts (29) and Turner (28) available. Oh yes, also Dansby Swanson (28).
Here are some rumors to feed your soul.
Ian Happ 'expected to come to market'
Even if he doesn't have the votes, Ian Happ has been an All-Star Caliber player for the Cubs this season. And while he's still young (27) and coming with another year of team control, it's impossible to ignore the potential trade rumors coming our way.
Happ's market took shape on the latest episode of The Show, starring Joel Sherman and Jon Heyman. Sherman identified the Blue Jays as a team that is (1) all-in to compete this season with (2) a glaring need for someone who can hit with his left hand, specifically noting Happ alongside Josh Bell, Anthony Santander, Andrew Benintendi and Tyler Naquin.
Jon Heyman chimed in to add the Mets to that conversation, a position he later doubled down on in The New York Post, where he identified Happ as a player "who is expected to come out on the market."
As far as I am aware, this is the first external recognition that Ian Happ was bought before the trading deadline. While I'll say if the Cubes decide to trade Happ alongside Willson Contreras, I don't see an obvious path for a dispute as early as next season.
Oh. Happ is expected to hit the market, and the Blue Jays and Mets are the first potential targets.
Luis Castillo and the SP trade market
The Mets are also reportedly among the "few teams showing early interest in Reds starting pitcher Luis Castillo," who tops the list of top starting pitchers available at the close.
There are some household names under Castillo, including Frankie Montas, who was caught up in seemingly every rumor last winter, Kyle Freeland and… Kyle Hendricks?
While I think the Cubs should be happy to trade Hendricks if the opportunity arises, I don't think they will. Hendricks has struggled for a while now and is only intermittently the guy he used to be (a guy ALREADY underrated leaguewise). More specifically, there's exactly zero chance the Cubs would trade him to Milwaukee, which is listed as one of the top two fits (Angels are the other). I think that's just a Jim Bowden special, right there. Hendricks isn't going anywhere.
Not on that list of ten is one of the other Chicago starters the Cubs were sure to want to market this July: Drew Smyly and Wade Miley in particular. Both guys have been effective during their limited time on the mound but neither has spent much time healthy. If they aren't able to get 3-4 healthy (let alone productive) starts before the deadline, they may not be going anywhere.
And that would be a double whammy for the Cubs, who (1) wouldn't get the prospects they were hoping for in those deals, and (2) might have fewer opportunities for the likes of Caleb Kilian and Keegan Thompson (and that's assuming that this is the case). Adbert Alzolay and Matt Swarmer plan to move to the bullpen (which may not have much room either).
Shhei Ohtani
Shohei Ohtani, 27, has just one more season (2023) under team control before he emerges as one of the most intriguing free agents in MLB history.
According to Ken Rosenthal, the Angels began talks for an extension back this spring, but were told any acceptable deal would have to exceed Max Scherzer's $43.3 million … which they were reportedly willing to do, but not by the time Ohtani was after (per Jon Heyman): "Ohtani, only 27, is looking for a very long deal. And it wasn't." No surprises there – all around.
More from Ken Rosenthal:
The Angels obviously want to keep him, but after this season they owe center fielder Mike Trout, 30, $35.45 million annually through 2030; and third baseman Anthony Rendon, 32, are guaranteed $38 million annually through 2026. For example, an average salary for Ohtani of $45 million would result in owner Arte Moreno paying nearly $120 million to three players over the next four years.
In other words, an older, more expensive version of their already underperforming team.
As a quick note before returning to Ohtani, Rosenthal ends this call with an absolute nuke, wondering if a decision NOT to renew Ohtani could potentially lead to a rebuild of the Angels, which in turn resulted in a trade of… MIKE TROUT could lead . It's too unscrupulous to worry about right now, so we'll just have to skip that part for now. I just need to know that this is the first time ever that it has been seriously proposed by someone credible.
Joining the Ohtani chorus himself, Jon Heyman quoted a rival GM as saying, "If you're the angels, you need to sign Ohtani. But once you sign him, you can't win."
Another of Heyman's competitors said he believed there were "probably a lot of teams" who would pay Ohtani $50 million a year for four years. With a deal this short, at his age, most major market teams should be crawling over themselves to do it.
Fascinating stuff. I can't wait to see the angels get out of this difficult spot.
Bits and pieces:
Cole Hamels will never stop pitching:
source