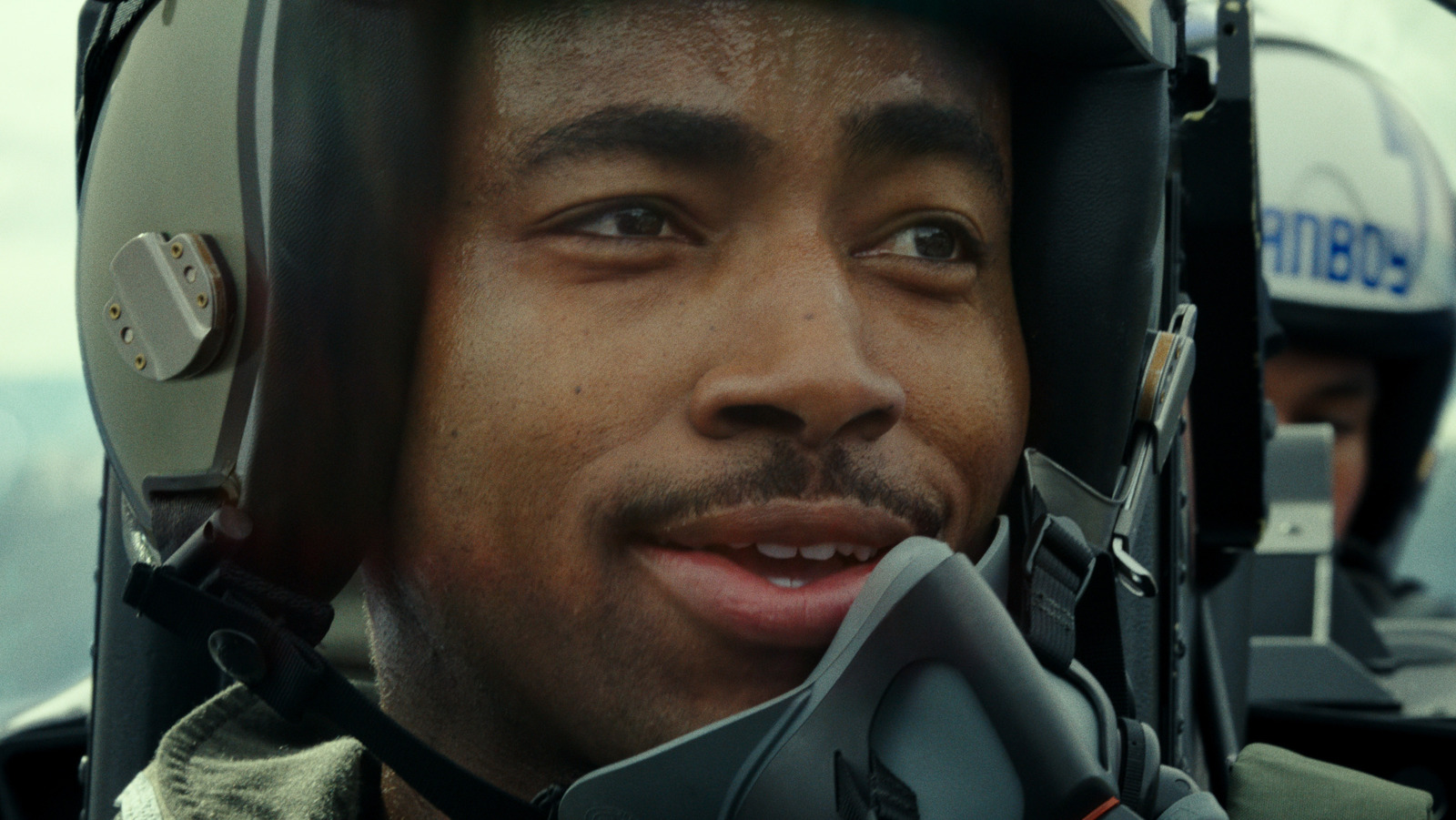 For both the cast and writers of Top Gun: Maverick, understanding and capturing the culture of the pilots who risk their lives in the air every day was just as important as stepping into the cockpit.
"Seeing them on the plane is awesome and it's amazing in this movie, but so much of it is about them just hanging out," said Justin Marks, who contributed to the film's story and has spent time with real-life Top Gun pilots. "These guys are so larger than life. Seeing them as people is what we want to do. A lot of it revolved around staying up all night, waking up hungover, and showing up on the runway with them and doing it they live hard. I was amazed at how pilots do what they do and still kick back and have as much fun as they do.
Actor Bashir Salahuddin, who plays Warrant Officer Bernie "Hondo" Coleman, agreed the pilots are keeping things casual to offset the deadly serious nature of their work. "Some of the nicknames, the callsigns, are based on some pretty embarrassing moments they had," he explained. "I think it's one of those ways they have fun and keep it loose — because what they're doing is terrifying."
"I have great respect for our military aviators. I don't know how they do it," said screenwriter Christopher McQuarrie, who admitted he became ill flying with the Blue Angels as research for writing the screenplay. He added that his admiration now extends to the cast: "This cast is so extraordinary… What they've been through in terms of the physicality of flying those jets, but also coming into work every day not knowing exactly what where the day will lead take you – they have fully embraced it."
Top Gun: Maverick hits theaters May 27th.