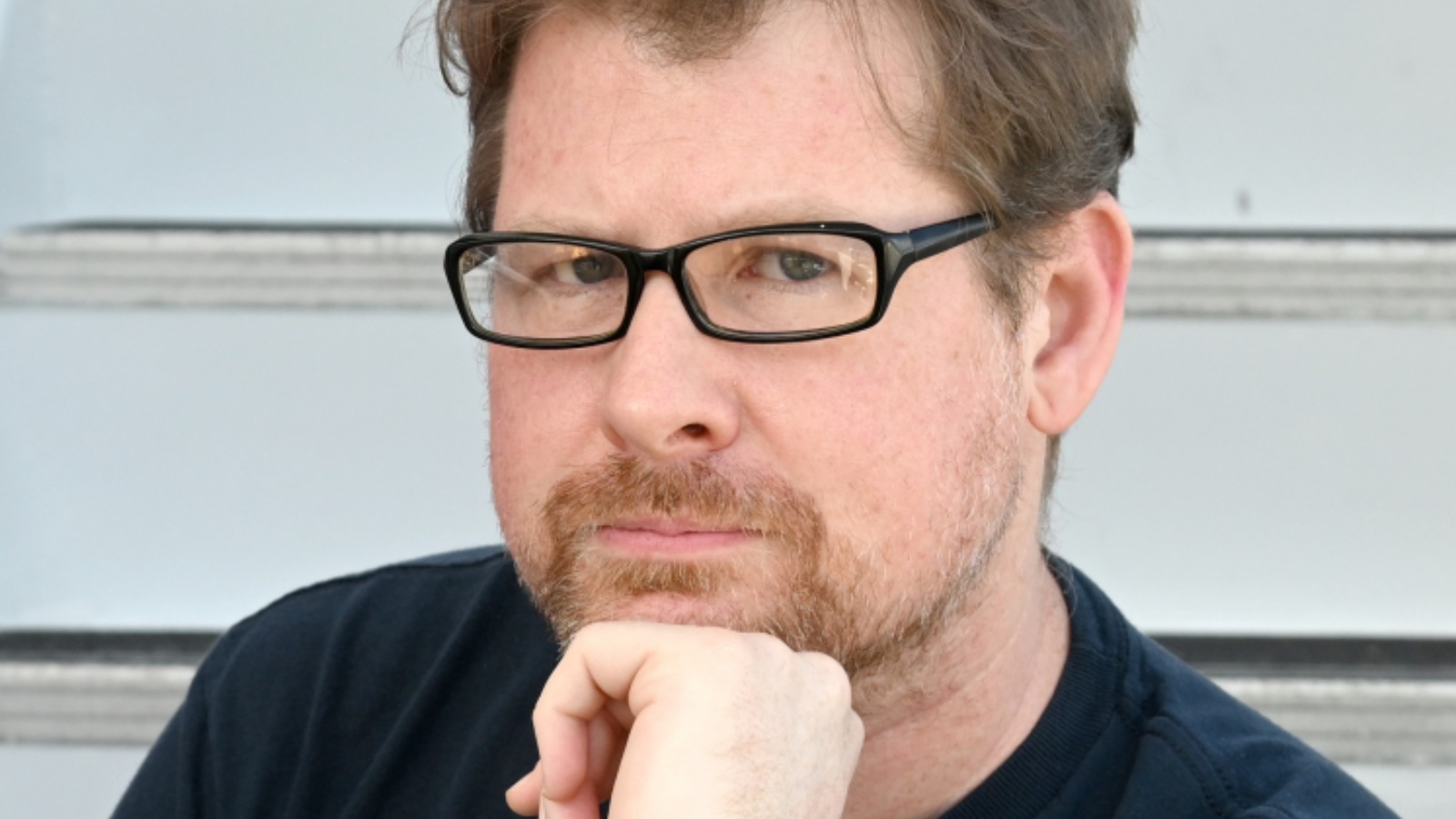 Beginning January 9, Justin Roiland fans can stream his brand new Hulu series, Koala Man, starring beloved Australian voice actor Michael Cusack and Hollywood's longest-running superhero Hugh Jackman. And it looks like a very special treat awaits us all. "'Koala Man' follows middle-aged father Kevin and his not-so-secret identity, whose only superpower is a burning passion for following rules and rooting out petty crime in the town of Dapto," reads an official Hulu description.
In the Koala Man trailer, viewers are treated to a hilarious spectacle of superhero stunts and funny looking characters. "You're just a wanker!" says the show's villain, a laughing kookaburra. Our titular character (Cusack) dons a cape and koala mask over what appears to be a simple t-shirt and jean shorts set. Jackman's character, Big Greg, is Koala Man's boss and a Dapto citizen. "The whole town has gone crazy," Greg says in one scene while riding with Koala Man. Author Dan Hernandez, whose other works include Pokemon: Detective Pikachu, said in a tweet"The world has cried out for a hero. Unfortunately, he's the only one who replied."
Benji Samit, who will also serve as co-showrunner and EP alongside Roiland and Cusack, joins Hernandez in writing Koala Man.