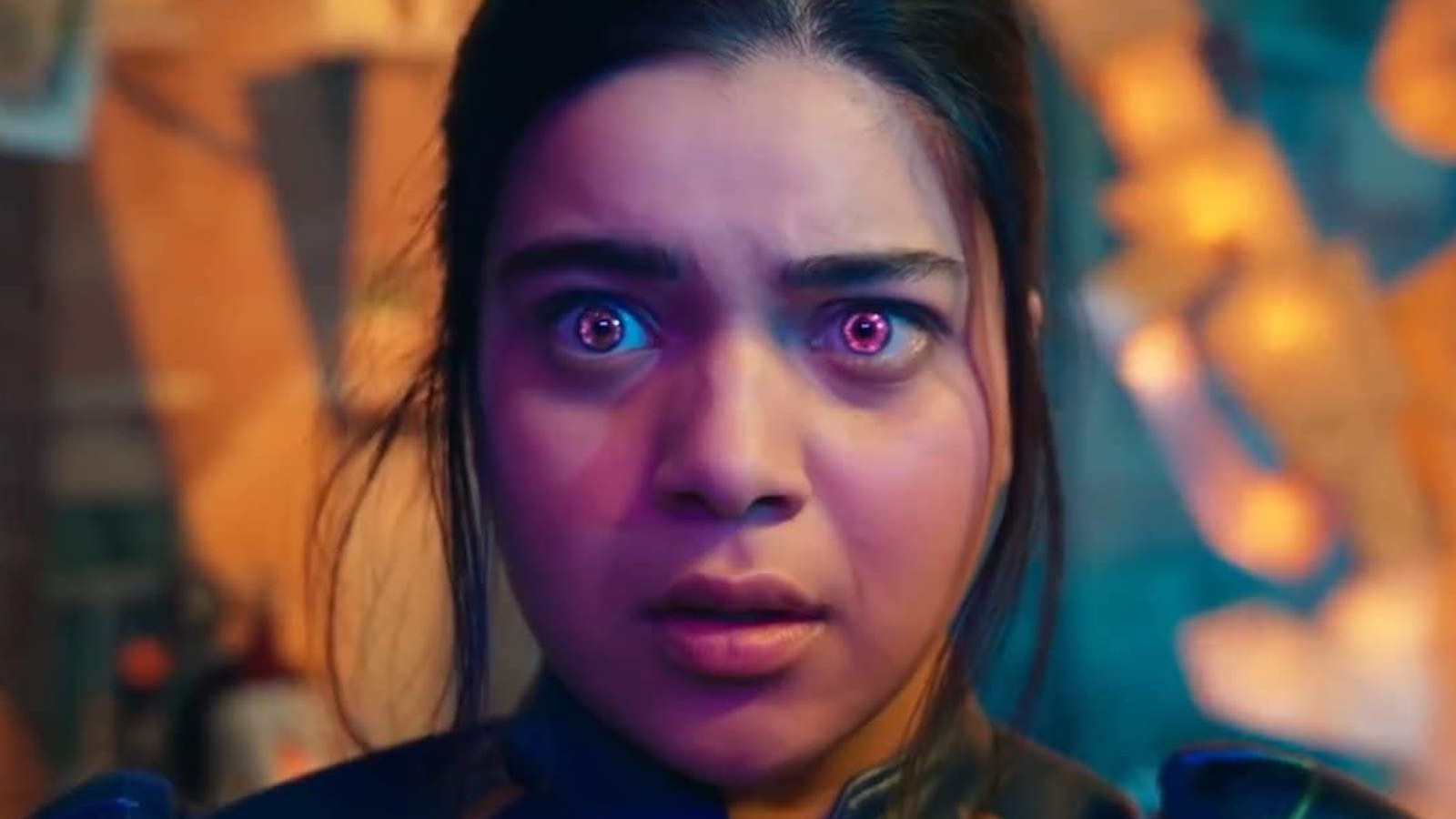 Speaking to Empire Magazine, Kevin Feige explained that the series takes a different approach to Kamala Khan's powers. He noted that the MCU has always played fast and loose with how it adapts the comics, and Kamala's embiggening abilities – and how she even gets them – are no exception.
"We adapt the comics; it's not an exact translation," Feige said. "[Kamala] originated at a very specific time within comics continuity. She now comes at a very specific time within the MCU continuity. And those two things didn't go together."
Put it this way, it makes sense that Kamala would have energy-based powers, given that she'll be joining the equally charged Carol Danvers and Maria Rambeau (Teyonah Parris) in The Marvels. In the comics, her powers also derive from being an Inhuman – and given that "Inhumans" is a trait Marvel doesn't seem to be incorporating into the MCU anytime soon – the trailer instead implies that those abilities will be gained through what appears, activated to be the Nega Bands, powerful objects associated with the Kree Empire in the comics.
Feige continued that the "Ms. Marvel" series honors her original abilities while exploring what her new powers mean in the MCU's ongoing tapestry. "What we're going to learn about where these powers come from and how they're created is specific to the MCU. You'll see great comic splash panels in some of our action sequences. If you want big, giant hands and arms, well, here they are in spirit, albeit not in a stretchy, plasticy way."
The creative team behind "Ms. Marvel pays tribute to what came before (down to small details like actually recreating a comic book cover in the series) while building something new.
"Ms. Marvel" will start streaming on June 8, 2022.