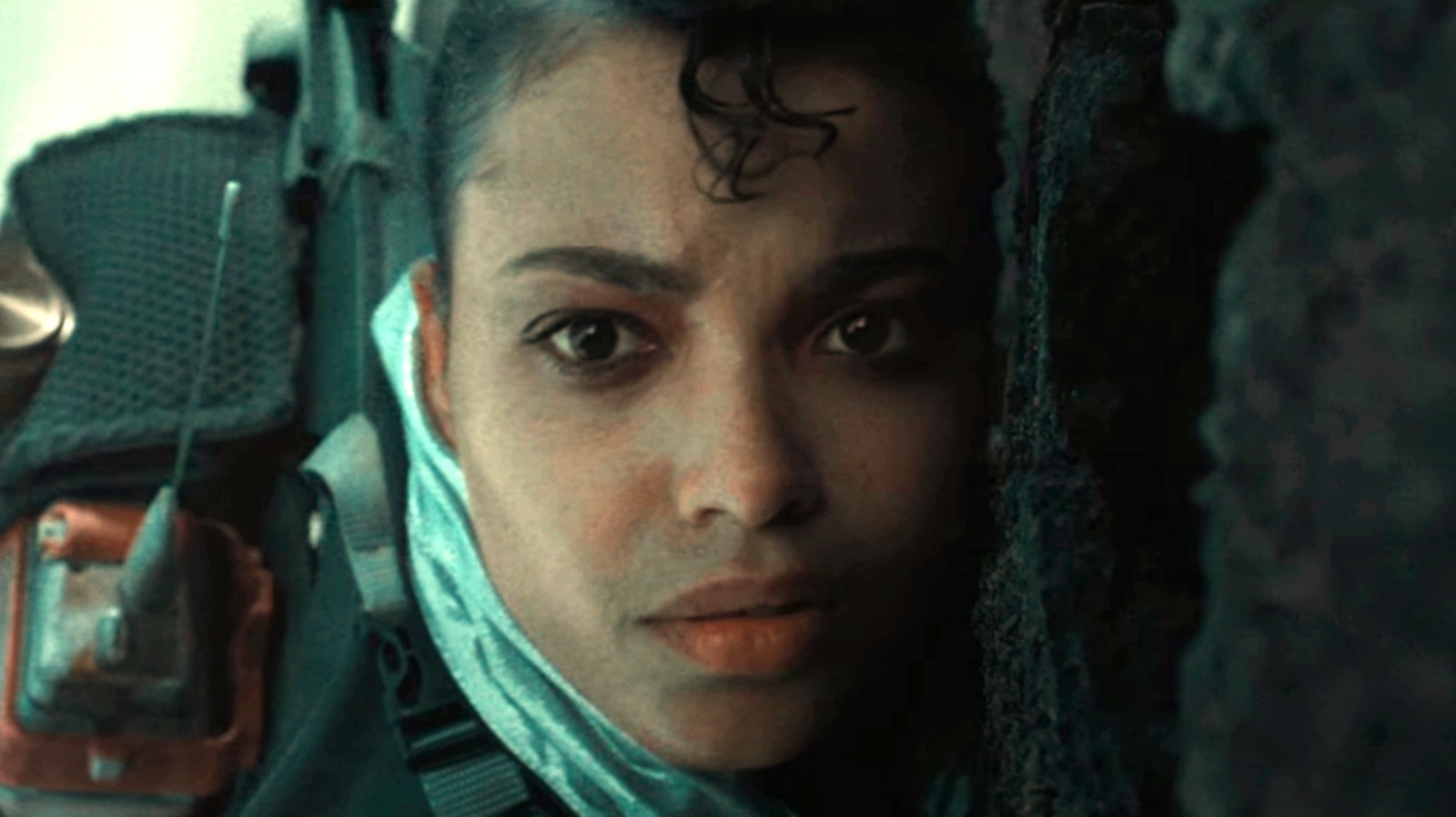 This new trailer for the upcoming Resident Evil offers a marked departure from other T-Virus-related adaptations, as it aims to be a proper live-action show rather than a movie or CGI limited series. The July 14, 2022 Netflix production "Resident Evil" stars Ella Balinska, Lance Reddick, Turlough Convery, Tetiana Gaider and Connor Gosatti (via IMDb).
The trailer opens with a beautiful song and voice welcoming two people to their new home in New Raccoon City in 2022. At first glance, New Raccoon City looks orderly and serene, but upon closer inspection the military fortifications and overall – present day surveillance systems become menacing. The next few moments show Albert Wesker (Reddick) experimenting on a mouse that seems to be growing increasingly hostile and powerful, and then the trailer time warps to an apocalyptic London in 2036.
From there, the action really kicks off and the zombies finally make their appearance, during total anarchy with moments of blood, chainsaws, maniacal laughter, guns, explosions, mutant beasts and everything else Resident Evil fans have come to love. follows from the series. They say the fictional T-Virus in the Resident Evil universe has the potential to bring things back to life, so maybe that explains this new iteration of Netflix's Resident Evil!