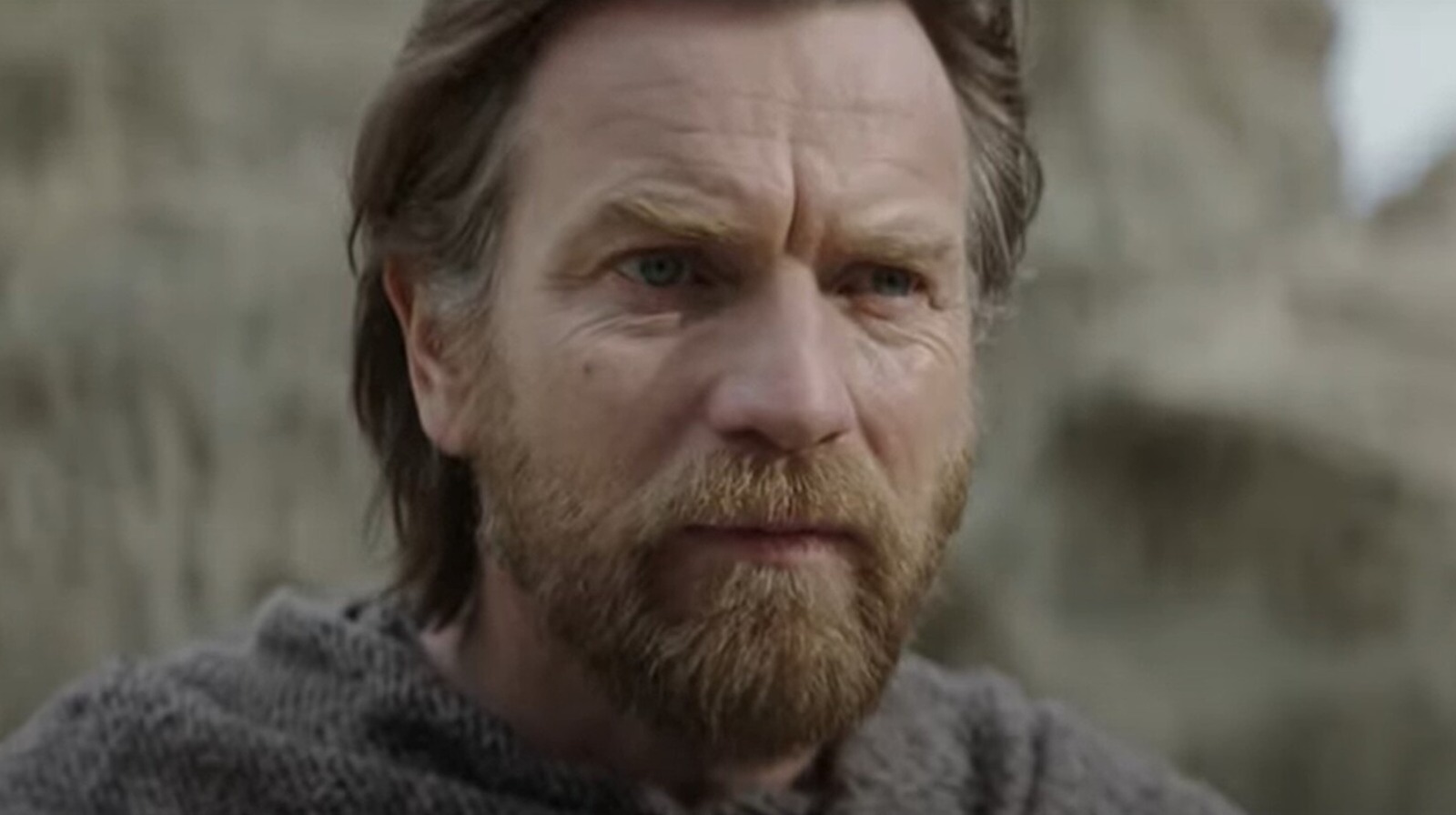 While Kylo Ren's fiery lightsaber design in the Sequel trilogy is definitely one for the books, Star Wars die-hards know that there aren't characters that play with lightsaber constructions more creatively than the Inquisitors. These villains, of course, hit lower in the Empire hierarchy than Sith Lords Vader and Palpatine – but they've been shown to be better at using their lightsabers. The Grand Inquisitor's lightsaber has a circular motor of sorts surrounding its hilt, which allows the lightsaber to spin like the blades of a helicopter and propel the villain through the air, a perfect tool for hunting Jedi on the run. It seems that Inquisitor Reva's (Moses Ingram) lightsaber could serve a similar function – as footage of her with her weapon in the trailer shows a similar semi-circular hilt guard extending from one end of the lightsaber's hilt.
Whether it also helps the all-new Inquisitor character fly through the air or serve some other functional purpose remains to be seen, but given the way Ingram and the series' executive producers have been bloating the character over the past few months , expect it to be used to make Reva a uniquely terrifying villain. Writer and executive producer of the Obi-Wan Kenobi series, Joby Harold, recently told Entertainment Weekly that Reva's addition to the franchise will be a touchstone in the history of Star Wars villains, given the iconic enemies that Fans of the galaxy are saying something far, far away has seen in the past.
For her part, Ingram described the character as athletic and eager to accomplish her mission: it doesn't seem unreasonable to think that Reva could be the one who really gives Kenobi a hard time throughout the series.