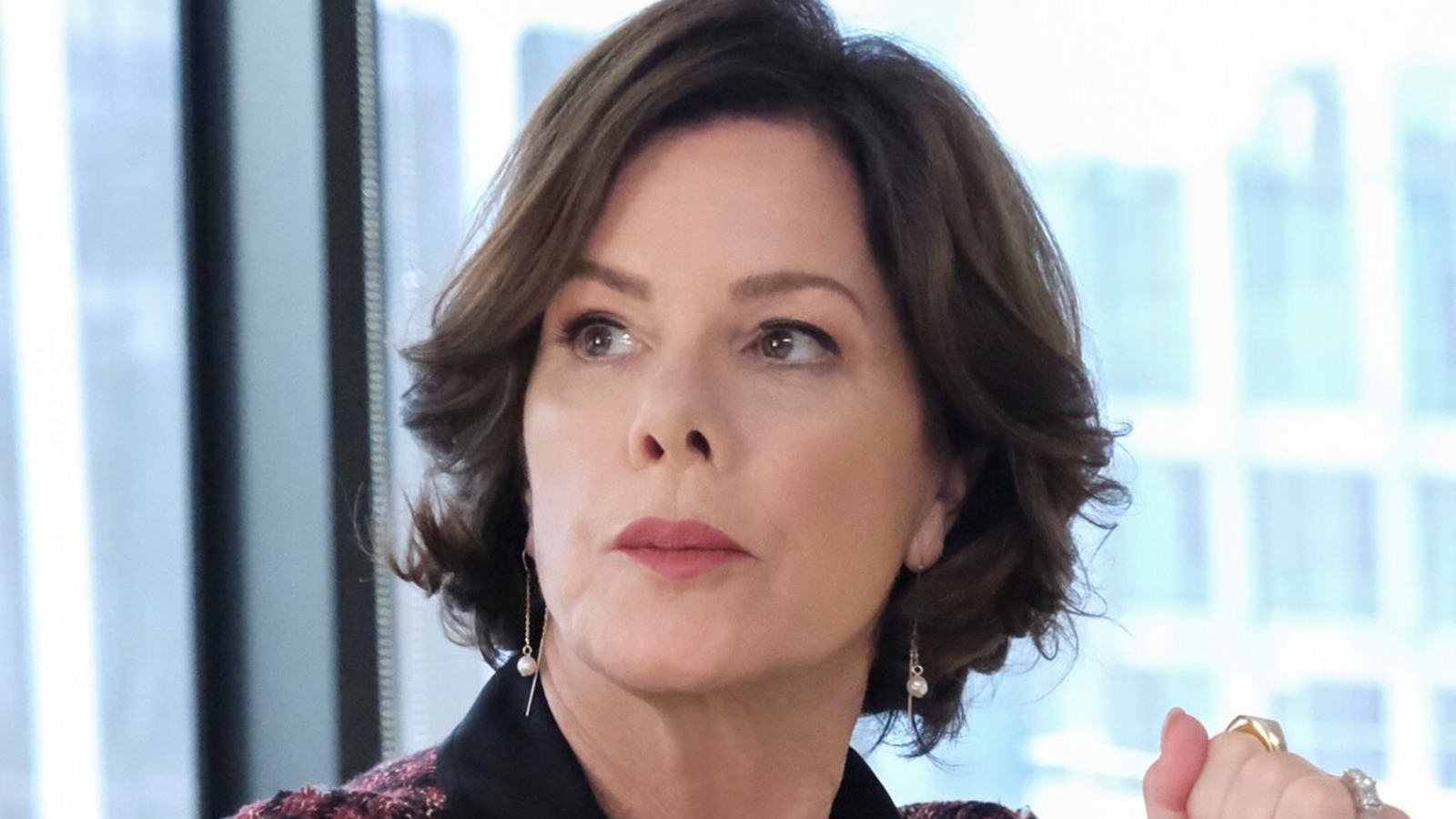 Your motivation for accepting the role? Her penchant for physical comedy. In an October 2022 interview with CBS Mornings, Harden said that while she loved the legal portion of the show, it boils down to her fondness for it to be comical: "I love physical comedy. I love being in comedy, it's like nothing else."
Harden also expressed her admiration for her co-star Astin, who plays her son on the show: "Skylar and I have this really joking relationship." Audiences can tell that the characters love each other; Margaret wants what's best for Todd, but it may not come across as they often argue.
A scene that conveys some real physical comedy comes when Todd brings a bag of trash into the office. Margaret scolds Todd for sneaking around and bringing in trash that can't even be considered evidence, which Todd then accidentally spills. The argument ends with Margaret being nervous and telling Todd to "take that and go to your office" while Todd reacts like a kid throwing a tantrum and says he doesn't even have an office. He then sits irritably, throwing up his hands to try and turn on the motion-censored lights in his office because the switch is broken.
Viewers can expect Harden to enjoy more physical comedy in So Help Me, Todd.