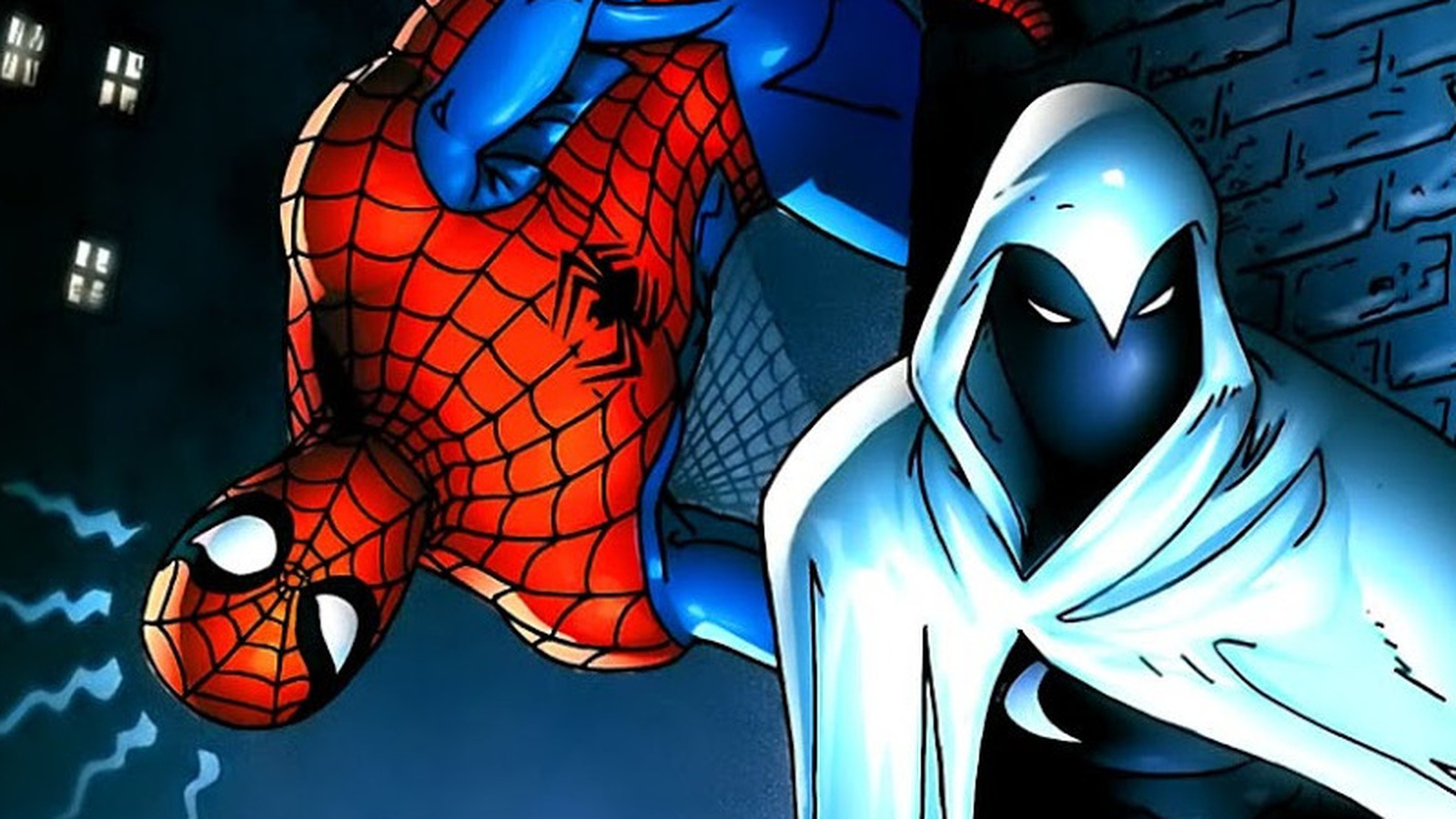 Spider-Man and Moon Knight work together again in "Marvel Team-Up" Vol. 1984. 1 #144, in an adventure mostly set in Chinatown. This time Spider-Man is dressed in his black costume, which interestingly provides a great contrast to Moon Knight's all-white uniform.
Sent with an assignment to take some photos of the street violence in Chinatown, Peter Parker heads to the area (in a cab driven by none other than Moon Knight's alternate identity, Jake Lockley) and meets up with his old friend Philip Chang. Philip tells him how the Tiger's Claw Guardian Society members are trying to get him to take on the White Dragon, a ruthless wannabe gang leader trying to control Chinatown's mobs. Unfortunately, Philip has sworn a vow never to raise a violent hand.
Spider-Man and Moon Knight – who's been there since his friend's death at the hands of the White Dragon, the event that started the whole gang war in the first place – quickly find themselves at odds with the White Dragon and his forces. The White Dragon soon manages to capture Philip. The ruthless costumed criminal nearly kills Philip, but a vengeful moon knight gets in the way and beats the villain into submission. Meanwhile, Spider-Man finds and intercepts a bomb before it could detonate in Chinatown and dumps it in the East River. Moon Knight leaves after complimenting Philip on his wisdom in not fighting, leaving the Webslinger completely confused.