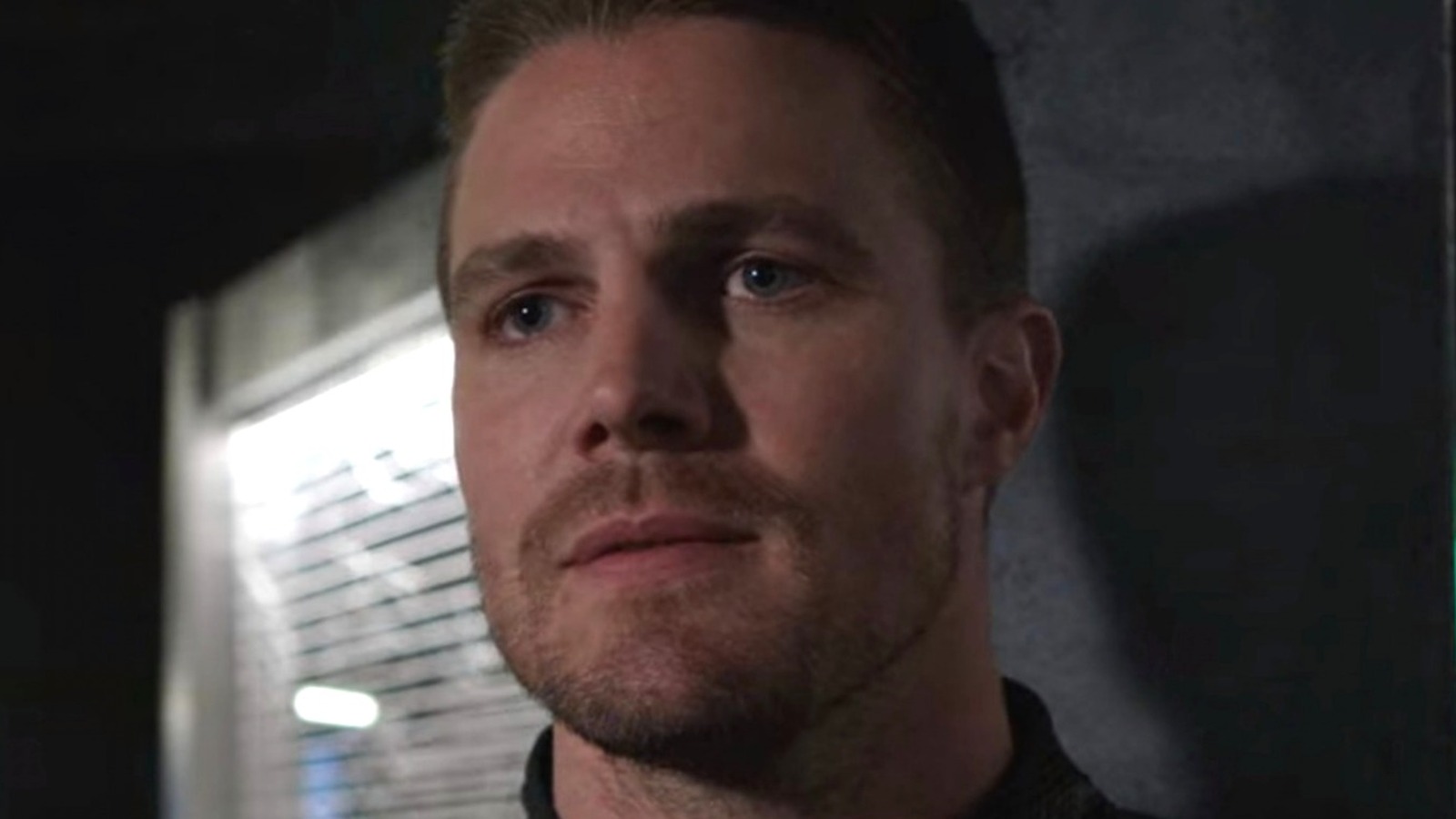 According to fan comments on YouTube, one of the most emotional scenes in Arrow is Felicity and Curtis Holt, aka Mr. Terrific (Echo Kellum), during the season 4 episode "Code of Silence." Team Arrow is trying to track down HIVE while Felicity supports them as the Oracle, although this time she's still in a wheelchair after being paralyzed by the criminal organization during "Blood Debts" a while back. However, at the end of "Code of Silence" during Oliver and Felicity's engagement party, Curtis gives Felicity a microchip he developed that will help her walk again, possibly in time for her and Oliver's wedding.
It's a very emotional scene for the characters as no technology has been developed to even make it possible and the fans loved it. User Jake McAuley remarked, "I'm not even emotionally invested and that brought me to tears." Another user named Chuck Jones wrote that this might be her favorite scene on the show because Curtis uses his genius to help someone "without a second thought". Users Kaitie Allsup and Damian Hall both noted that it made them smile and cry tears of joy, especially seeing Felicity and Oliver's emotional reactions to the gift.
While there are certainly many tearful scenes in Arrow, it's pretty hard to top a moment that displays such selfless gift. All episodes of Arrow will stream on Netflix.