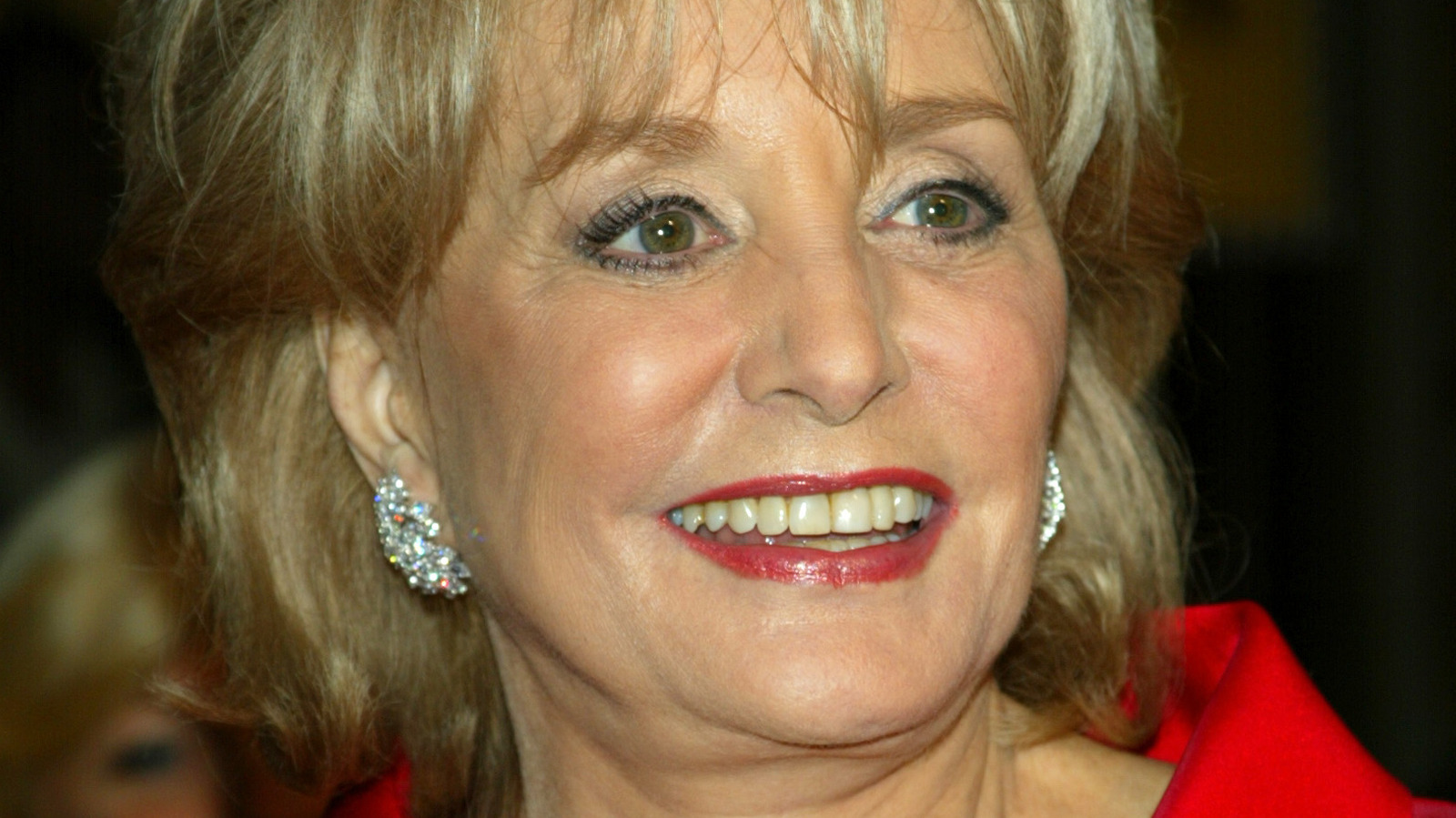 Barbara Walters was born on September 25, 1929 in Boston, Massachusetts and went through the public school system before pursuing higher education after graduation. After graduating from Sarah Lawrence College, she was busy finding work. This eventually led her to what is now known as WNBC and set her on a career path that would see her flourish in the early 1960s. Of course, while Walters has excelled as a news anchor in front of the camera, when you think of the famous journalist, you're likely to be reminded of her many celebrity interviews — a handful of which have become the stuff of legend.
One of her most famous interviews is with legendary actress Katharine Hepburn. After struggling to get Oscar collector Hepburn to agree to an interview, Walters finally got the chance. While Hepburn offered some fascinating insights, everyone seems to remember the interview because Walters asks them what kind of tree they think they are. Other notable segments include her special with former Cuban leader Fidel Castro and her conversation with Monica Lewinsky following the scandal involving her and then-US President Bill Clinton, but they're just the tip of the iceberg when it comes to her goes countless interviews.
In the early 2010s, Barbara Walters began to lighten her workload as retirement approached. In fact, her career officially ended in the middle of the decade and she had nothing to be ashamed of. Between the news programs she hosted, the personalities she interviewed, and the awards she collected, Walters enjoyed a career like no other. She will be greatly missed.