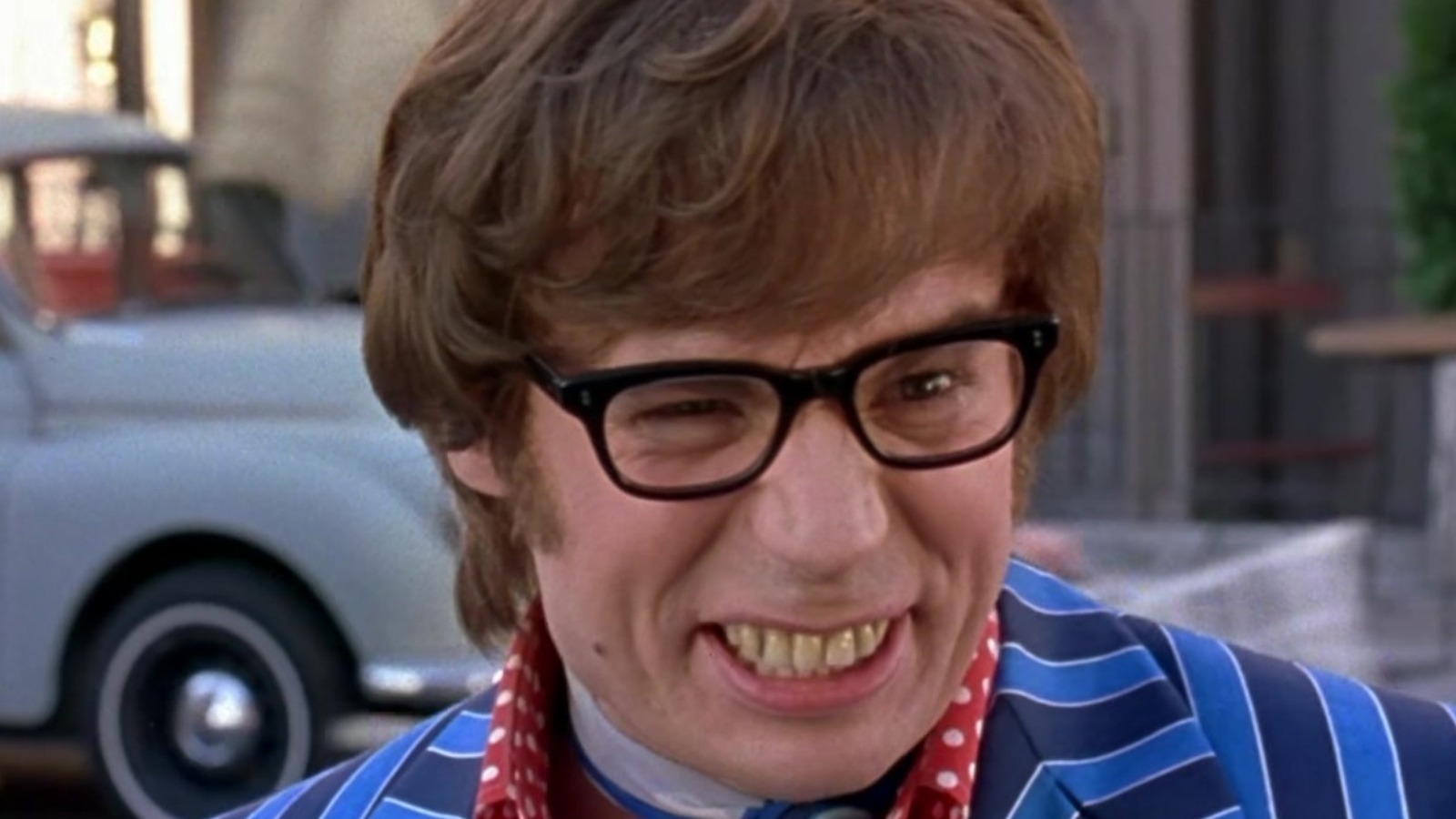 Three months after Austin's sensitive confrontation with Dr. Evil in 1997, Vanessa and Austin settle down and get married. While the newlyweds are enjoying their honeymoon, Basil calls to inform Vanessa that she has been hired as a full agent. Shortly after, Random Task arrives and attempts to murder Austin with his shoe…which isn't quite the fatal attack Dr. Evil made it sound earlier in International Man of Mystery. Vanessa and Austin easily overpower the assassin and continue to enjoy their honeymoon.
At the beginning of 1999's "The Spy Who Shagged Me," Vanessa exhibits odd tics, including repeating phrases and following commands — rewind, mute, etc. — from a TV remote. At this point, Austin realizes that Vanessa is a fembot.
You may be wondering how, from what we've seen so far, Vanessa existed long before Dr. Evil even had the idea for Fembots. You may also remember how "International Man of Mystery" establishes her as the daughter of Austin's old partner, Ms. Kensington (Mimi Rogers), not as a robot. Luckily, Basil Exposition clears things up for viewers when he explains that the Department of Defense knew Vanessa was a fembot all along. And of course they did. Why shouldn't they know that?
Vanessa self-destructs, leaving Austin literally picking up the pieces of his broken marriage. Though his sadness only lasts a few seconds or so. Then he realizes he's single again and ready to mingle.