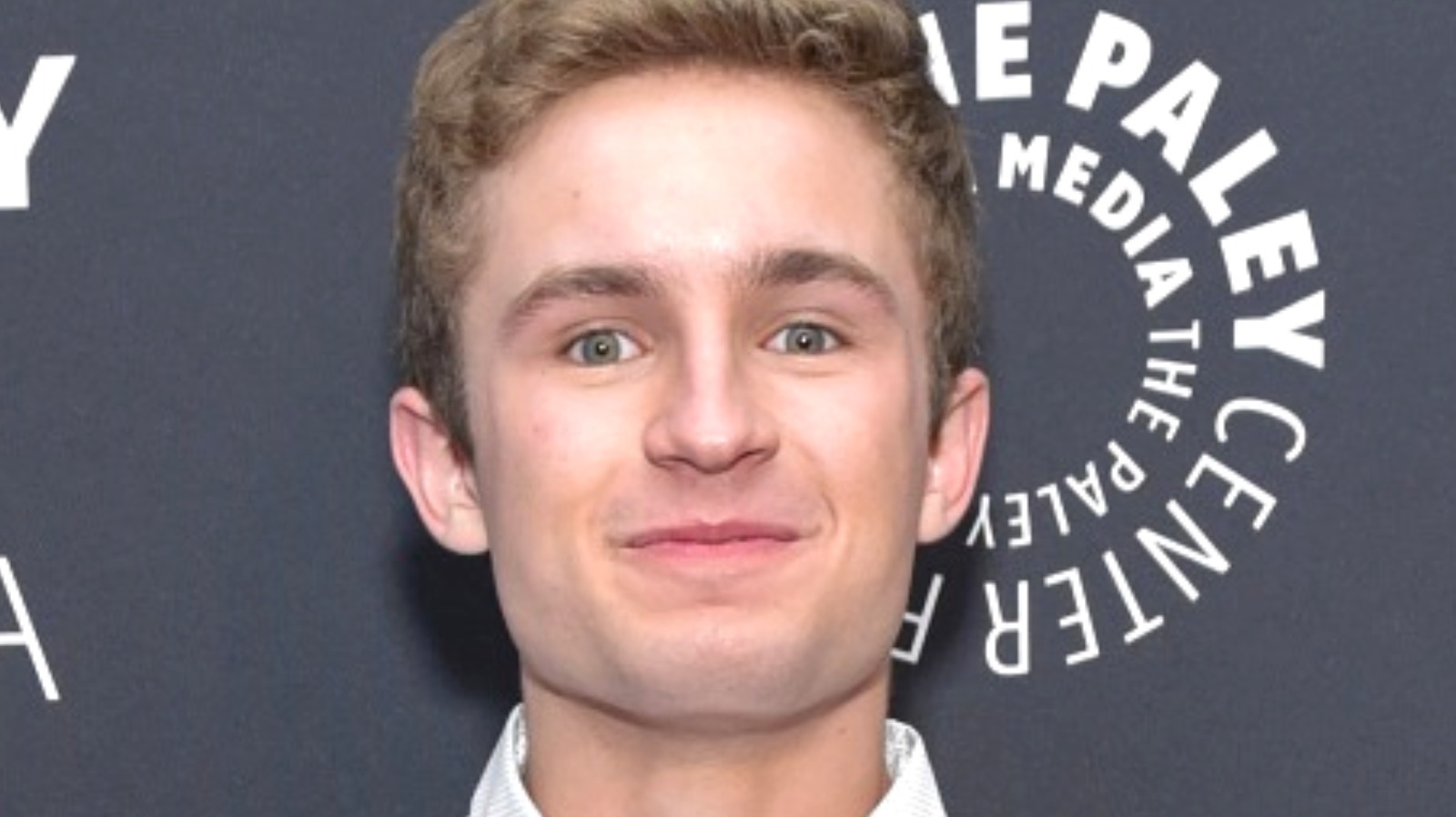 The Goldbergs is a sitcom created by Adam F. Goldberg and based on Goldberg's own childhood experiences in Pennsylvania in the 1980s. Despite the mediocre response to the show's first season in 2013, the series garnered critical acclaim over its subsequent eight seasons, becoming one of the most popular shows ABC has to offer. The announcement of each new season of The Goldbergs is accompanied by a promotional poster featuring the titular family — and some of the series' more observant fans will notice that the child version of Adam (Sean Giambrone) has his eyes closed in every one of those posters.
Fans on Reddit found the gag hilarious when they realized Adam's eyes are closed in every single image, especially since the posters never actually appear on the show itself. "I love how Sean's eyes are always closed lol," wrote u/Keepitrealzski. "That's on purpose," u/Super_Description169 replied. "I think it makes the poster." Other users commented on why Adam's eyes are closed on each poster. "I wonder if the real Adam did this when he was younger or if it was just for show," wrote u/NormanRB.
Regardless of the reason for Giambrone's perpetually closed eyes, it's still hilarious that the team decided to create an entire running gag just for their promotional photos.