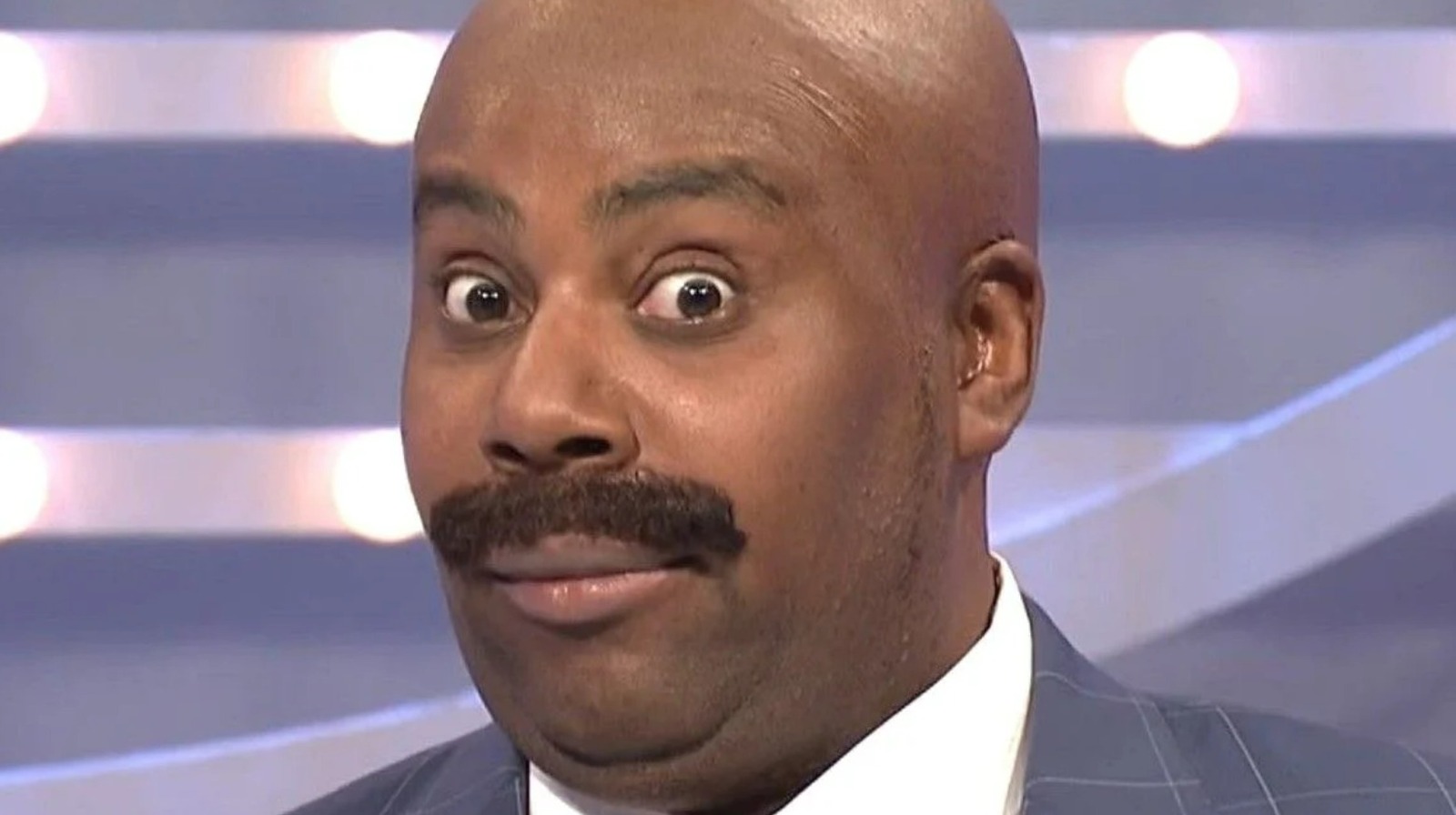 On the December 14, 2019 edition of "Saturday Night Live," cast member Kyle Mooney participated in the "Weekend Update" portion of that week's show. It's understandable if he didn't recognize him, though, as he's gone to great lengths to dress up as Grogu, aka Baby Yoda, from the Disney+ hit The Mandalorian – strollers and all. Not only did the makeup job border on nightmare fuel, but the jokes he told were far from the show's best, and yet he made four other appearances on the program. His latest came on November 20, 2021, and many people are crossing their fingers that it will be his last.
Reddit user McGruberstoothpick opened a thread about Mooney's take on Grogu, calling him one of the worst "SNL" characters out there. Not surprisingly, they weren't alone in this opinion, as many comments agreed with them. "I hate this character with a passion and Kyle Mooney's 'Blaccent' makes me cringe so much," wrote Upper-Ad-8166, opening the discussion as to what the joke behind the character actually is. Meanwhile, Batmobile wrangler just wants to see Baby Groot show up to silence this version of Grogu forever. maxpowerphd even considers it immediately skippable.
There's no denying that "Saturday Night Live" has hosted countless characters that didn't land, as evidenced by the other people on the Reddit thread who offered examples of these errors. Still, it stands to reason that Kyle Mooney's grogu will go down as one of the most notorious.