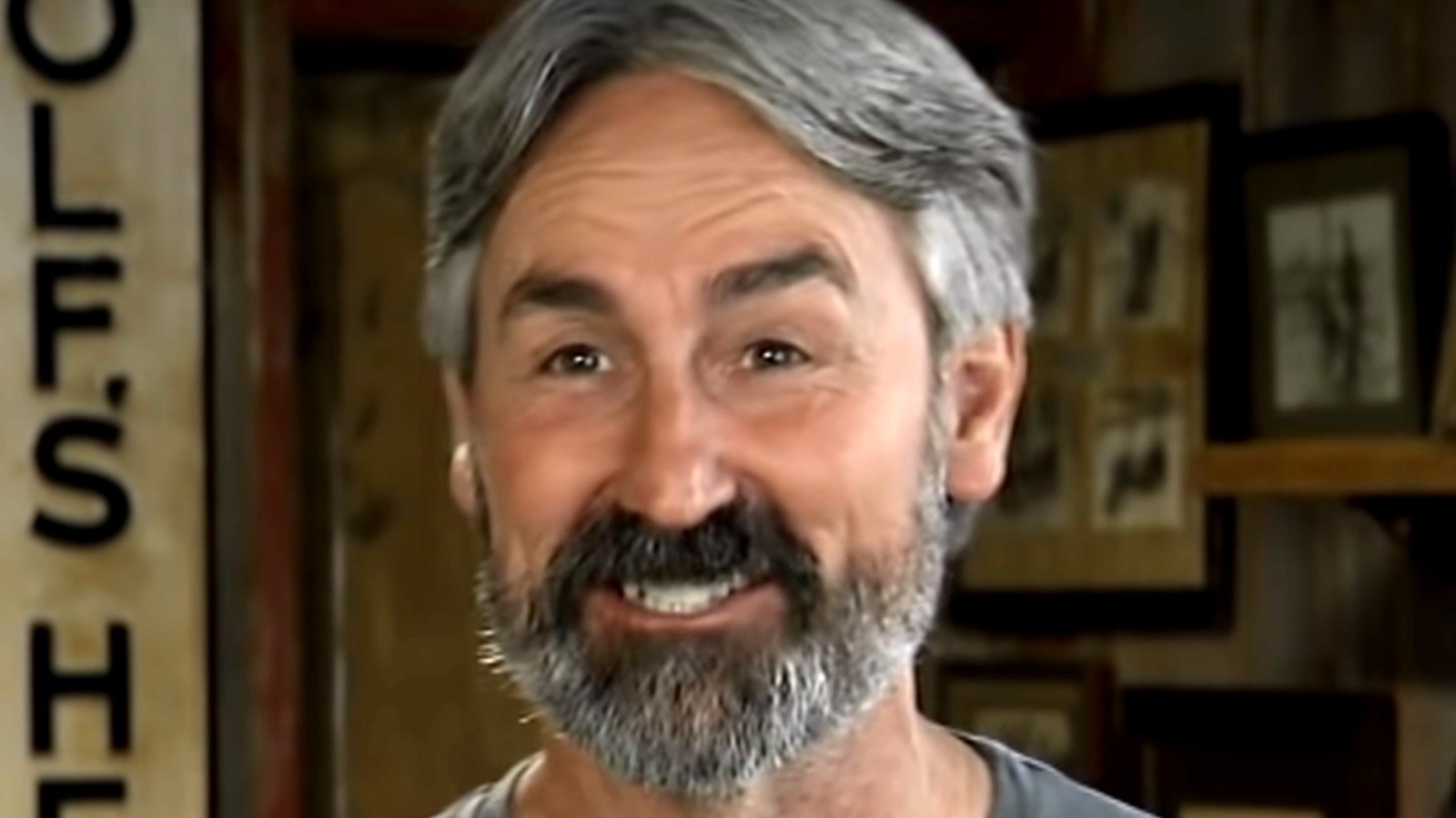 The Schwinn Aerocycle is legendary when it comes to vintage bikes, since it was manufactured in 1934 and helped bring Schwinn back from the abyss of the Great Depression (via Bike History). In the first episode of season 23, Mike Wolfe learns about an Aerocycle from a friend named Bobby Green Wind. Although Green doesn't want to sell, Wolfe is very motivated to buy it, and he and his brother decide to go to Los Angeles to convince the reluctant owner.
The Wolfe brothers show up at Green's 1927 bowling alley and get right to work when Green suggests using the Aerocycle as a decoration. Immediately, Wolfe offers to buy the Aerocycle and Green offers to sell it for $12,000. In typical American Pickers fashion, Mike then tries to haggle over the price and bids $10,000. Green entertains this and suggests they throw a single frame. If Green wins, the bike will cost $10,500, and if Wolfe wins, the bike will cost $10,000. Green goes first and Mike calls his name mid-pitch, causing him to fumble. It is then Mike's turn and wins, resulting in him being able to purchase the bike for $10,000. Mike is over the moon with this result and throughout the episode it's obvious that he absolutely loves the Aerocycle.
The scene ends with Robbie Wolfe explaining that it's a win-win because Mike didn't just buy a pre-war bike, he specifically bought an aerocycle. One thing is for sure though – Mike will do whatever it takes when he comes across a vintage bike in the cross hairs.