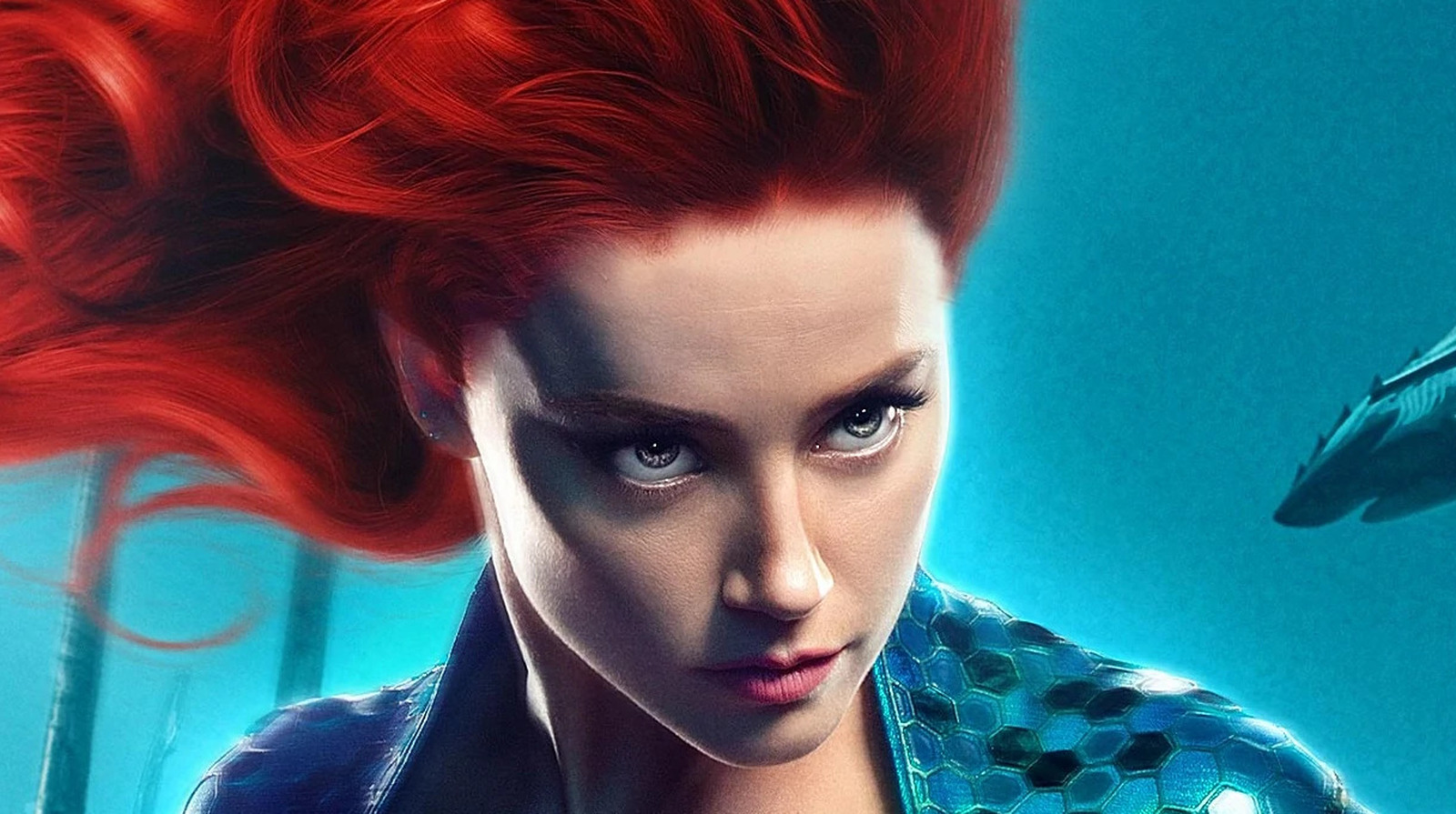 Mera had a small role in the theatrical version of Justice League, where she was played by Amber Heard. Mera first meets Aquaman when they try to stop the villain Steppenwolf from getting a Mother Box (it's an alien computer, best not to worry) kept in Atlantis. Mera is a warrior, a sorceress, and an Atlantean princess, and Heard also looks pretty much identical to the comic book version of the character. Her role was expanded somewhat in the later Snyder Cut of Justice League, where she wields Aquaman's trident as one of Batman's freedom fighters in the strange future sequence.
Unsurprisingly, she's busier in James Wan's 2018 film Aquaman. Here she is engaged to Aquaman's half-brother Orm, the tyrannical ruler of Atlantis. She seeks out Aquaman on the surface and encourages him to take his rightful throne. After an initial failed challenge by Orm, Mera helps Aquaman find the trident and armor of Atlan, the first Atlantean king, allowing him to defeat his brother and take the throne. In this version, Xebel is a sub-kingdom of Atlantis rather than another dimension, and Mera is the daughter of Xebel's king.
Amber Heard returned as Mera for Aquaman and the Lost Kingdom in 2023 and possibly more DC films beyond. Though they spent the 1980s apart, Aquaman and Mera have otherwise been fairly inseparable in the real world for about half a century, and it's now clear that she'll be wherever he shows up, occasionally having her own adventures as well .