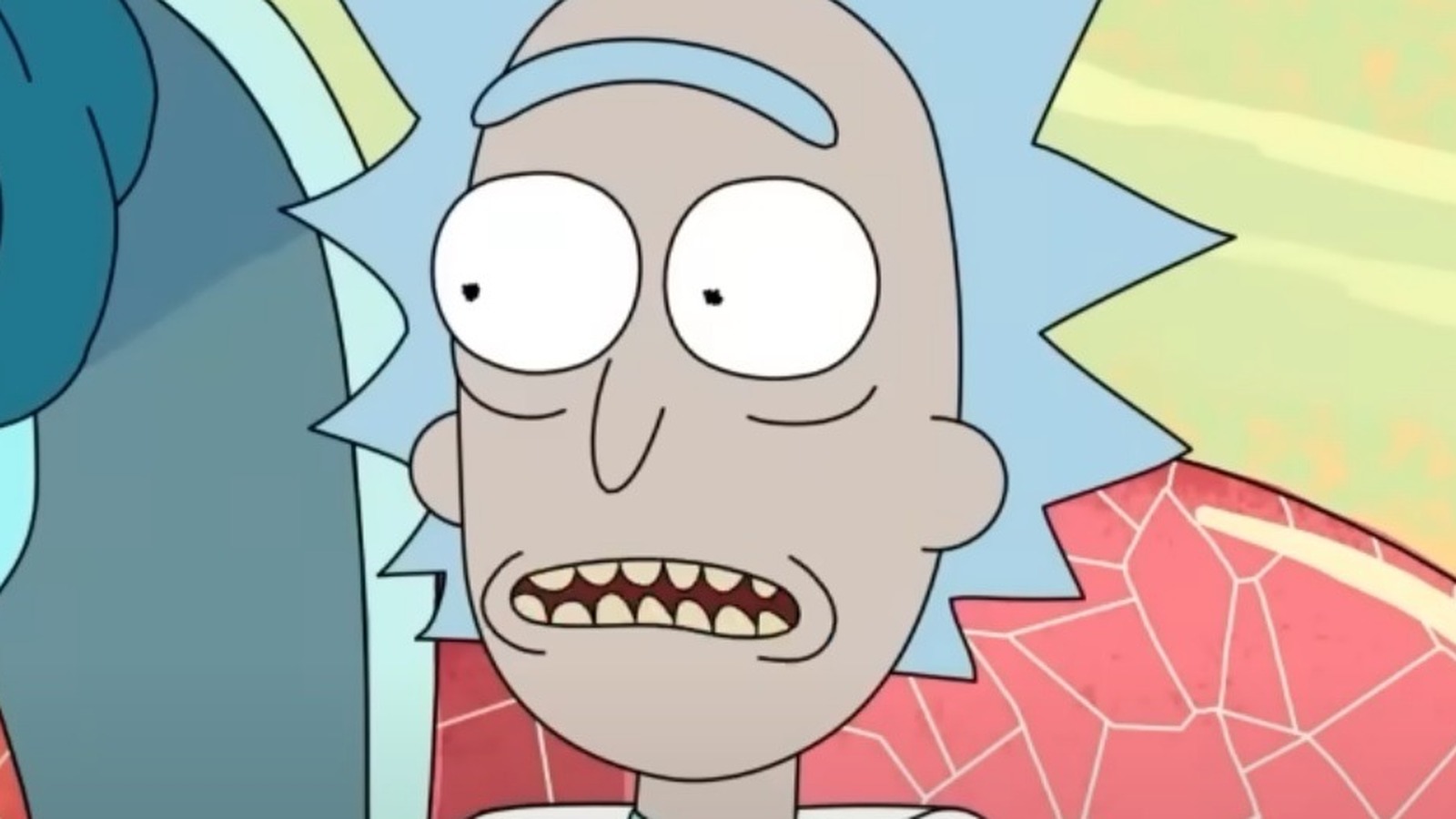 A mysterious photo hangs on the wall behind Summer's crush. It appears to show a mother sitting on a living room couch with her teenage son, whose t-shirt reads "Meth Gator," on her lap. In the background stands a man (believed to be the father and husband) in his underwear, holding an empty beer bottle.
The teen doesn't resemble Summer's crush, nor do the people in the photo clearly represent Rick and Morty characters, so fans on Reddit have speculated as to what the photo means. Many thought it might be a reference to another show, movie or video including American History X (u/tyler_time), Stranger Things (u/Key-Nefariousness257), Too Many Cooks (u/thesaga ) or "Natural Born Killers" (u/absolutedesignz).
In Natural Born Killers, Mallory's (Juliette Lewis) childhood flashbacks take the form of fake sitcom scenes. Her father closely resembles the naked man with the beer bottle, and Mallory is just as frightened as the teenager on his mother's lap. The picture could be a sign that Summer's crush's family has a dark backstory, similar to Mallory's in Natural Born Killers.
Redditor u/Itsdawsontime had a very different theory: The words "meth gator" on the teen's t-shirt could refer to an NBC News article in which police warned against flushing meth down toilets because alligators consume it and could become hyper aggressive.
Though the show's creators don't seem to have commented on this odd photo, fans certainly laughed at it and continue to appreciate little touches like this on the show.