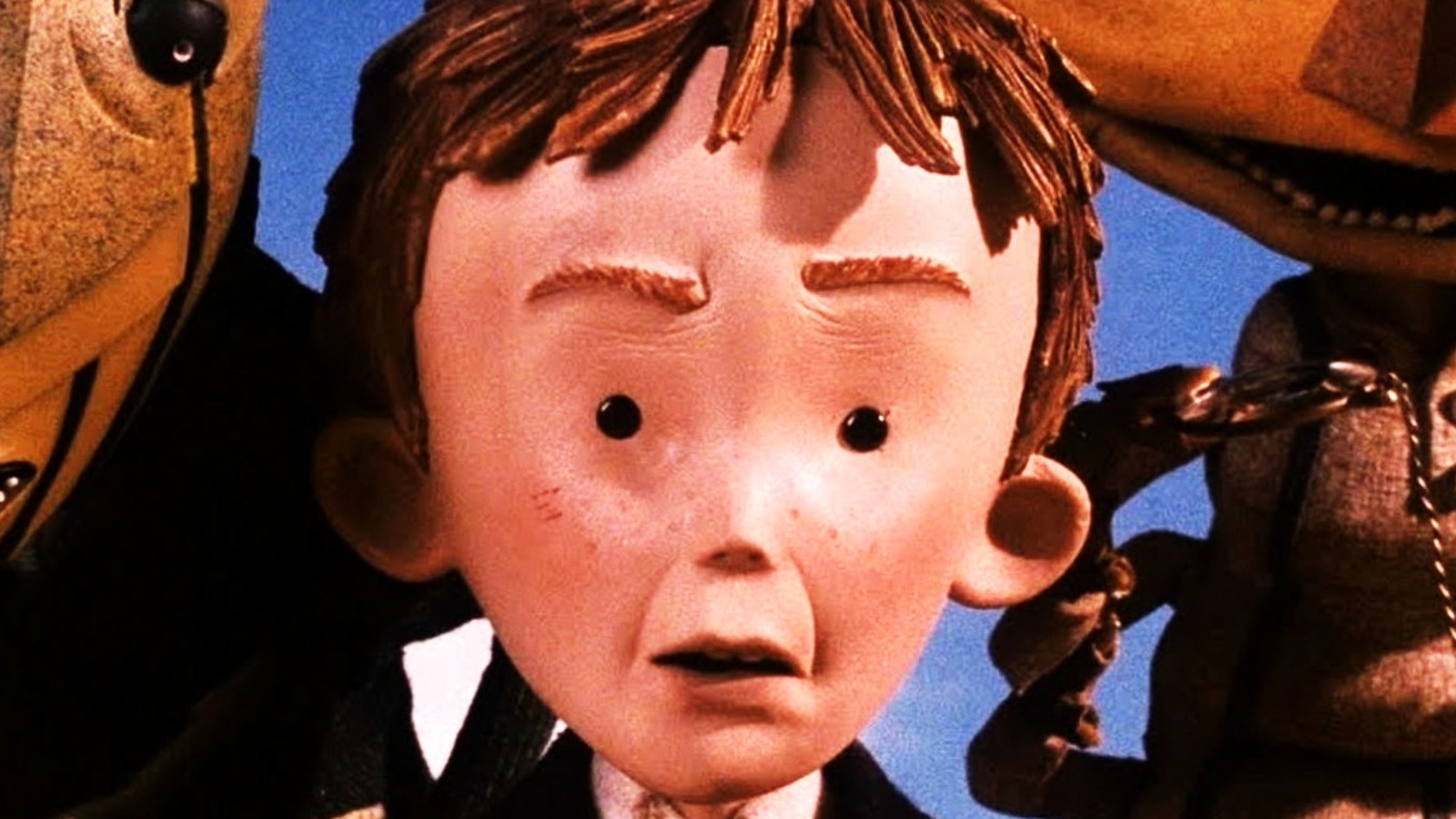 Like many of Roald Dahl's protagonists, James is a tragic orphan after his parents were killed by a rampaging rhinoceros in an accident that has never been fully explained. Having been worked to the bone and abused in the care of his evil aunts Sponge and Spiker, it makes sense that he would long to escape to the bright lights of New York City across the Atlantic. But one has to wonder why his dearly departed parents wanted to move there in the first place. At the very beginning, as we see razor-thin flashbacks of James' happily ever after with his parents, we see them on a beautiful beach talking about moving to New York. But the beach honestly looks much nicer.
Sure, as James' dad says, there are hundreds of other kids to befriend, but many parents would probably rather raise their kids in a quiet, cozy town on the English coast than a densely populated city. It's nice that James has the dream of New York to shore up his hopes later, but it's never fully explained why his parents would want to uproot their lives and emigrate to America in the first place, beyond the vague hype the Big Apple is supposed to be offers.
If you or someone you know may have been a victim of child abuse, please call or contact the Childhelp National Child Abuse Hotline at 1-800-4-A-Child (1-800-422-4453). Live Chat Services.