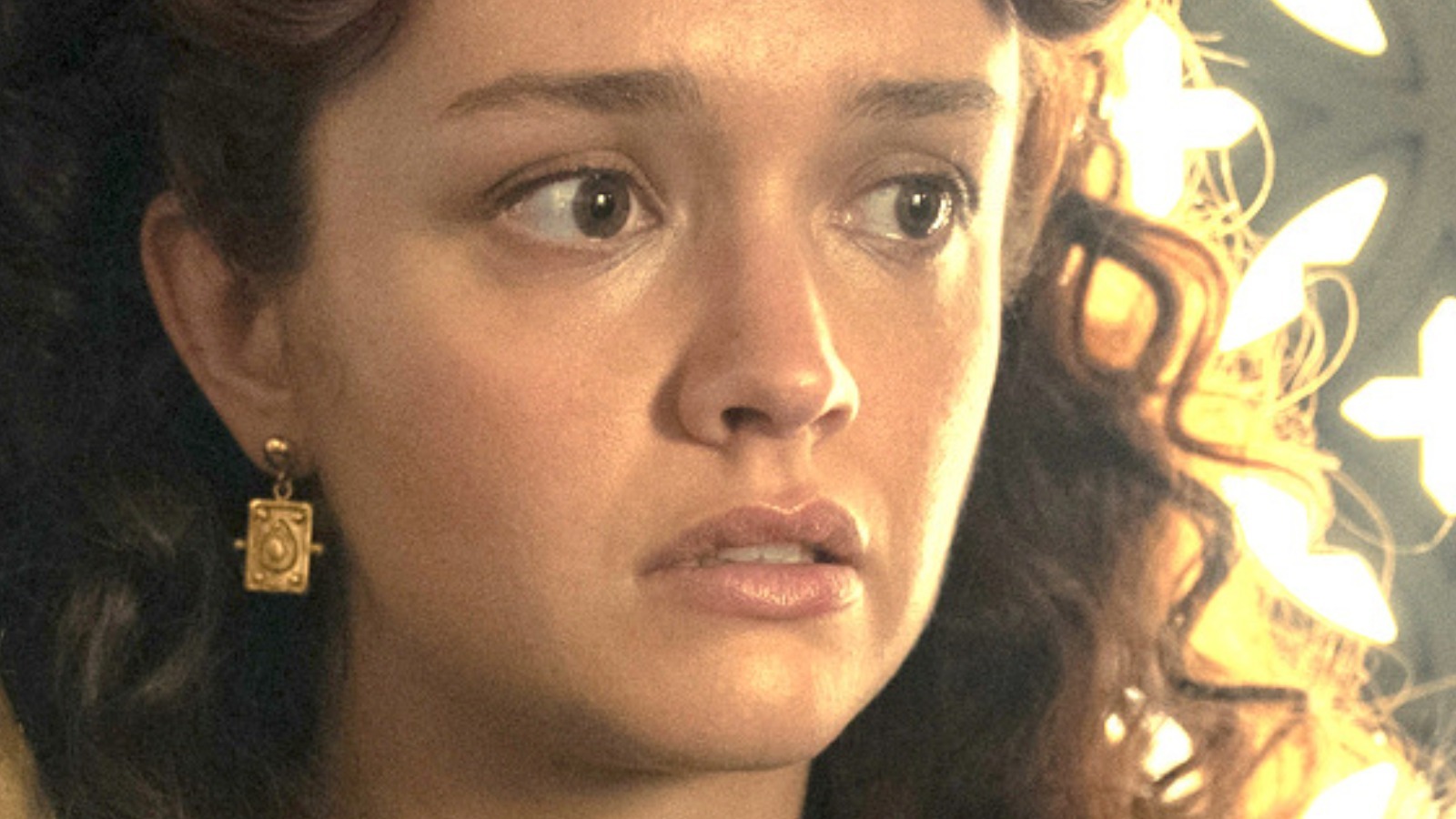 When Rhaenrya Targryen returns to King's Landing with Daemon (Matt Smith) in Episode 8, she tells him, "I can hardly recognize it." Long gone are the elaborate tapestries of Targaryen glory. Instead, the royal halls are muted with the iconography of the Westerosi Faith of the Seven. The halls are marked with the seven-pointed star, and Alicent has changed too.
"[B]Because of her public display of violence, she turned to religion as a way of doing penance," Olivia Cooke told Vulture in an exclusive interview. After spending those six years in the castle with very few allies and thinking long and hard about what she did, she wants to be a closed book.
This regret may seem like it comes from a healthy place, but it also comes from humiliation. Alicent admits she's repentant because her actions weren't befitting her status, not because she thought she was wrong. In the six-year gap, she becomes more determined that her children are superior to Rhaenyras. Alicent teases them because they are the king's pets who aren't actually of royal stock. And while Rhaenrya has embraced motherhood and has children who love her, Alicent continues to struggle as a parent. This drives them to plan to take away Luke's right to Driftmark. It seems that religion doesn't make Alicent more just, it makes him less.