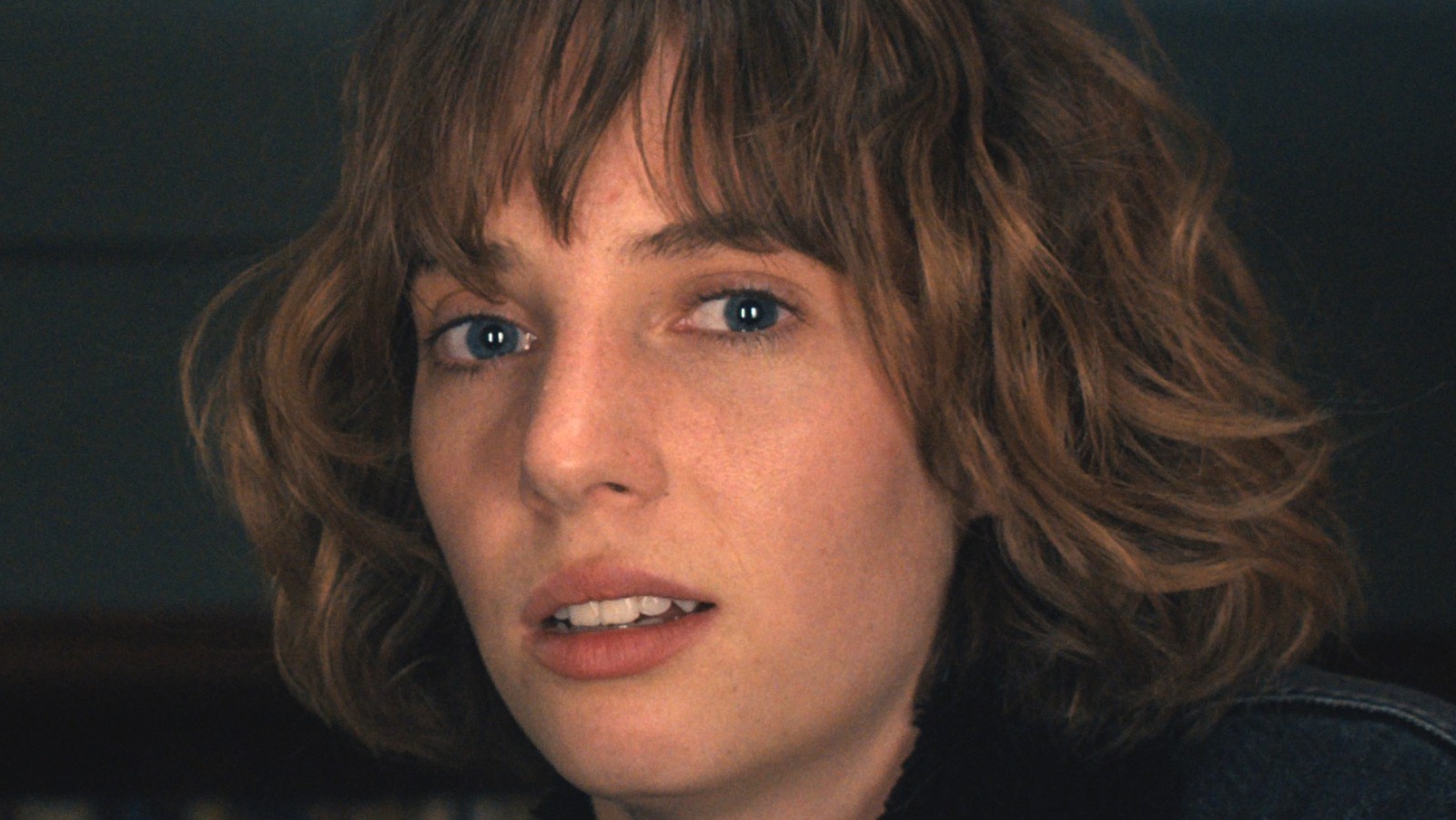 The latest poster of Stranger Things 4 features artistic renderings of the main cast. Millie Bobby Brown as Eleven is the largest presence on the poster, but directly below her is Sadie Sink as Max, shown in proportions almost as large. Finn Wolfhard as Mike also looks a bit smaller in the picture. The oversized portrayal of Max on the poster has convinced some fans that her storyline will play a major role in Season 4.
On the Stranger Things subreddit, u/AquaBlueMagic posted an enlarged shot of Eleven and Max on the poster, noting how tall they appear. Fans agreed that the two characters will likely have busy times this season, with u/rosewoodlliars succinctly writing, "It is her Season." Not everyone was so enthusiastic, as they hadn't been convinced by Max in the past. As u/CaseTheKirby put it, "I'm not a huge fan of Max being the main character this season, but I'm open to a change. They really make me like her character." On the other hand, certain fans seemed off the prospect to be excited about a female-centered plot. GASLIGHT AND GATE POSITION".
The end of Season 3 seemed to show Eleven losing her powers. Meanwhile, Max's brother Billy (Dacre Montgomery) died in her arms. Both plot points are likely to be followed up in Season 4, which might explain why Max might get a bigger storyline. All will be revealed when the first half of the season hits Netflix in late May.