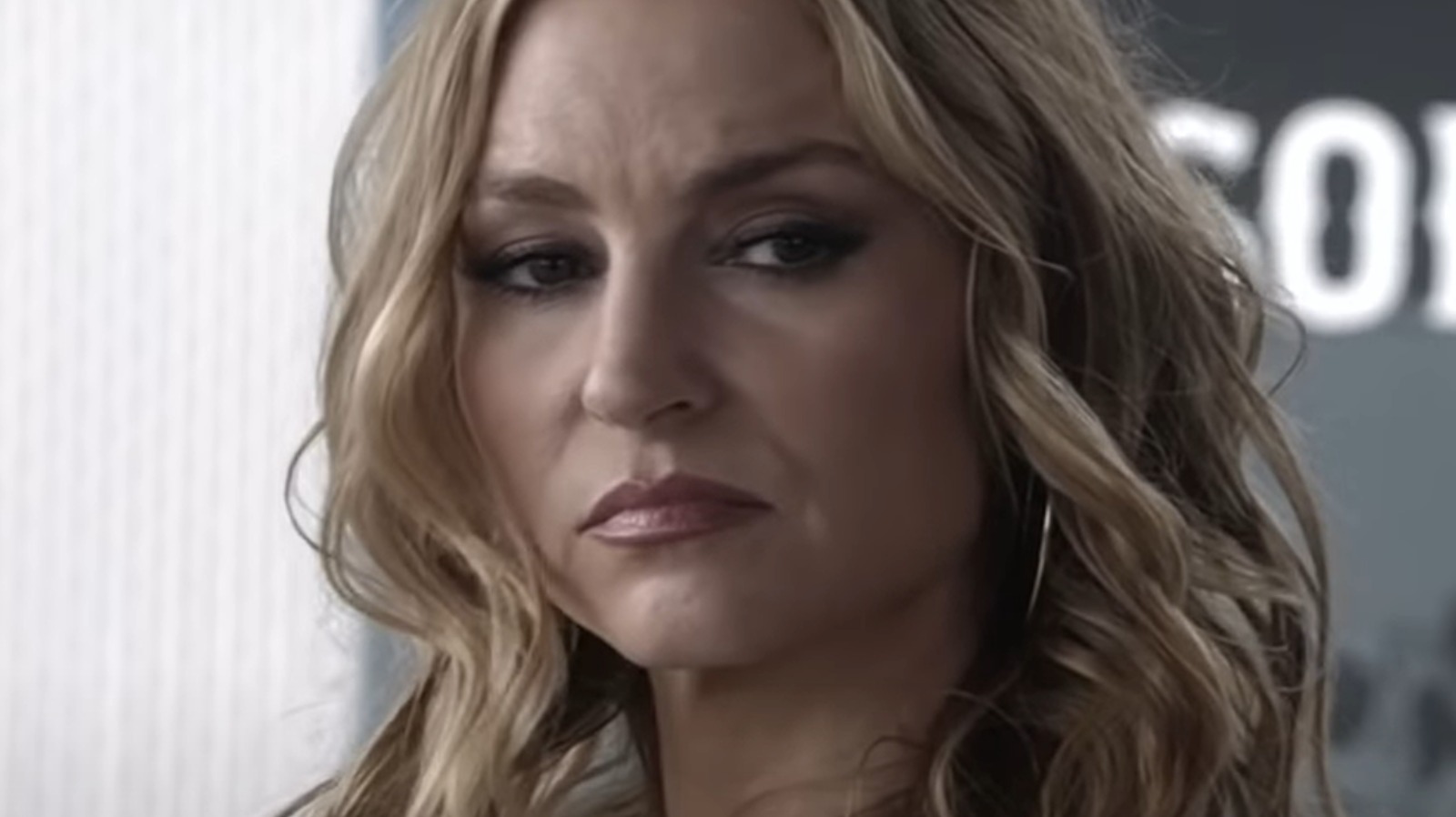 Wendy Case, Jax's troubled ex-wife in Sons of Anarchy, is played by American actor Drea de Matteo. She found success early in her career thanks to her role as Adriana La Cerva on the revolutionary HBO drama series The Sopranos. Though Adriana's dealings with Christopher Moltisanti (Michael Imperioli) are charming and loving most of the time, Christopher's sociopathic tendencies eventually cause the relationship to deteriorate into verbal, emotional, and deeply disturbing domestic abuse. De Matteo's convincing work on the drama series finally paid off when she won the 2004 Emmy Award for Outstanding Supporting Actress in a Drama Series.
La Cerva eventually becomes an FBI informant, which she confesses to Christopher, who tells mafia boss Tony Soprano (James Gandolfini) about it, eventually leading to her murder at the hands of Silvio (Steven Van Zandt). Although Adriana's death occurs off-screen, the sheer discomfort of watching the narration is unforgettable to this day. In a 2014 interview with Vulture, when asked about her character's shocking death, de Matteo said, "It was upsetting for the fans, and it was just as upsetting for me. It's really, really sad when it's over, man. To not have this regularity, this familiarity. That's why I love working in television. It's like seeing your family every day."
But another TV role was just around the corner for the Emmy winner.